Verdine Dean Short entered the world during the Great Depression on Sept. 9, 1931, the fourth child of his parents, Fred and Violet (Mitchell) Short. Common at the time, he was delivered at home in the farmhouse off of Highway 33 on Oneida Road, between Ontario and Cashton, Wis. He grew up going by his middle name of "Dean."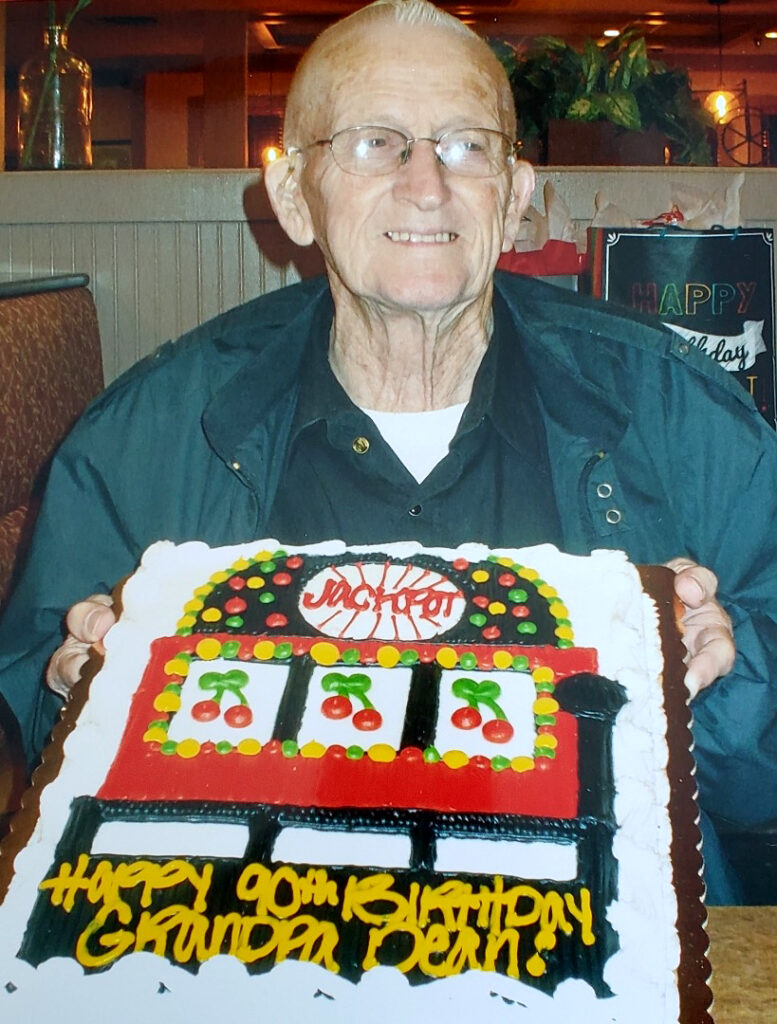 After several moves, the family relocated to a farm in rural Ontario, and Dean began school at Johnnycake. When he was in the fifth grade, the family moved to a farm at the west edge of Kendall (currently the corner of Elm and Derrick streets), and he continued his schooling in this village. A diagnosis of rheumatic fever resulted in him being bedridden for an entire year. Consequently, he missed his seventh-grade year of school. Once recovered, schooling resumed, and he finished his freshman year in Kendall.
During this time, his parents, tired of renting, purchased their farm in Chaulvin Valley in rural Ontario. This meant the unnerving prospect of starting at a new, unfamiliar school. The first day of his sophomore year also became his last. Thus was the end of his formal education. Although he always regretted that he didn't finish high school, in retrospect, he had already acquired all of the skills he needed to succeed in life.
His start in farming happened on the corner of Hidden Valley Road, about a mile from his parents' farm. He still lived at home but had a few cows and 40 acres of rented land. It was a humble beginning. He milked them in the open pasture — there were no buildings. When winter came, he moved the cattle to his parents' barn. Eventually, he rented from Hollace and Maud Parish and moved to a lovely farm about 2 miles away and complete with buildings.
In the early 1950s, he attended a roller-skating session in the Ontario Community Hall. A friend of his had brought a girl named Elmyra roller skating, and during the event, the friend became more interested in another young lady. He asked Dean if he would do him a favor and take Elmyra home. He obliged. He not only took her home — he eventually took her as his wife.
On Oct. 4, 1952, Dean married Elmyra Lillian Pfuhl at Immanuel Evangelical United Brethren Church in Norwalk, and they began their life together. Three years later, the first of their two daughters was born — Pamela Ann. In 1959, they purchased the Steinhoff farm on Summit Ridge in Norwalk and together continued farming. Dean often commented how wonderful his Summit Ridge neighbors were. The home they were living in needed much work, and he began to make improvements on the house. He seemed to have an innate, natural ability with carpentry skills, and people noticed. Without ever advertising, it wasn't long until this sideline hobby turned into a full-time job, with as many as 10 on a waiting list. With Elmyra's help, he managed to work full time as a carpenter and run the dairy farm. In 1966, 11 years apart, another daughter was born — Vickie Ann. Dean and "Toots" worked together and raised their family.
In 1993, ready to slow down but not yet ready to completely retire, an arrangement was made with daughter Vickie and her husband Todd to share the milking duties. This arrangement was in place for four years, at which time the cows were finally sold and the farmland was rented. They enjoyed full retirement together for a few short years. On June 22, 2000, Elmyra preceded Dean in death.
On Oct. 25, 2002, Dean married for a second time. At a ceremony at the historic Little Brown Church in Nashua, Iowa, he united with Karen Brackett. Until Dean's most recent, significant health decline, they spent the rest of his retirement together fishing, hunting, playing cards, shaking dice, hosting fish fries, and spending time at the casino.
With loved ones in his midst, Dean was able to pass away peacefully at his home on March 19, 2023, from a rare form of leukemia at the still young-at-heart age of 91.
Dean is survived by his wife, Karen of Norwalk; his two daughters, Pamela Ann (Jerome) Leis of Norwalk and Vickie Ann (Todd) Hanson of Sparta; and his grandchildren, Traci Ann (Paul) Castro and their children, Camila, Analia, and Natalia of Norwalk, Benjamin Dean Leis (Annie Haas) of Norwalk, Kelsey Ann Hanson (Justin Swartling) of Holmen, and Tyler Hanson (Alora Wilkemeyer) of Alma, Wis. Also surviving are Gary Leis and Rodney Leis and their families (Norwalk); Linda Lowery and family (Necedah); Teresa Smith and family (Stoughton); one very special sister, Dorothy (Colquitt, Ga.); a sister-in-law, Marlene Pfuhl (Sparta); and many extra-special extended family and friends. He also is survived by Karen's children and their families, Lee Butler (Largo, Fla.), Theresa Acker (Madison) and Tina Sobek (Madison).
He was preceded in death by his first wife, Elmyra Lillian "Toots" (Pfuhl) Short; an infant brother, Orville; and a brother, Carnie. Also preceding him were his brothers and sisters-in-laws, Cecil McLendon, Phyllis (Nelson) Short Vollrath, Erwin and Margaret (Pfuhl) Vieth, Edwin and Virginia (Pfuhl) Hubbard, and Rupert Pfuhl.
A visitation will be at the Torkelson Funeral Home, 720 Madison St., Ontario, from 10 a.m. to 12 p.m. Saturday, March 25, followed by the funeral service at 12 p.m. Burial will immediately follow at Wanderer's Rest Cemetery in Norwalk.
The family would like to express their heartfelt appreciation to the team from Tomah Hospice for its amazing and compassionate care shown to both Dean and his family during this challenging time.
The Torkelson Funeral Home is assisting the family with arrangements. Online condolences may be offered at www.torkelsonfuneralhome.com.