July 1st, 2020
by
County Line
Stressing the importance of offering nutritious meals to children during the summer months, the Royall School District announces the sponsorship of the summer food service program.
---
May 21st, 2020
by
County Line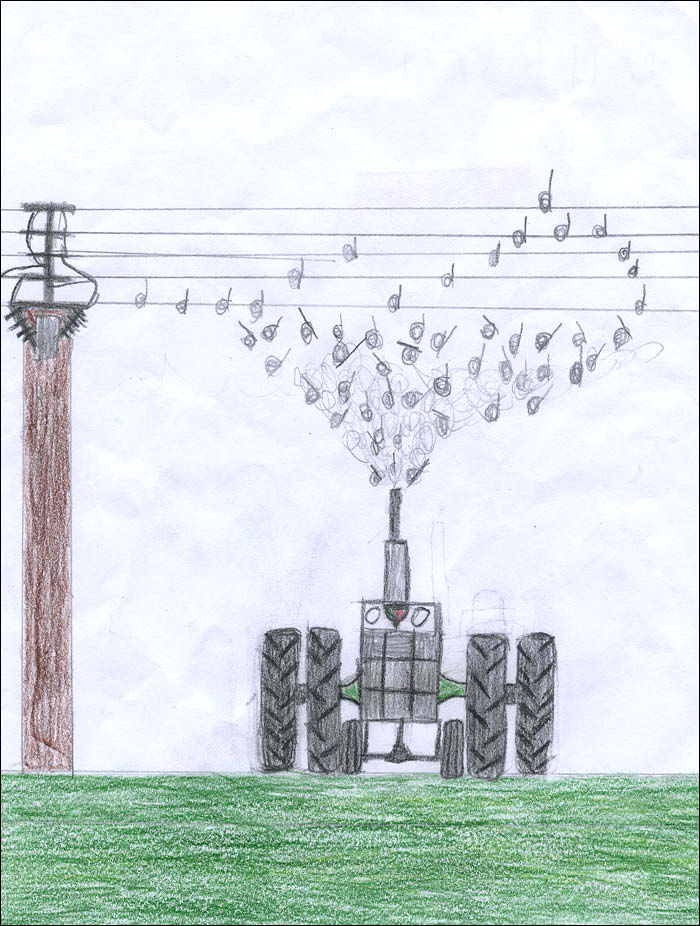 Two Royall fifth-graders, Nolan Wilberg and Elizabeth Klipstein, who were selected as honorable mentions in this year's annual Music K8 Cover Contest.
---
May 21st, 2020
by
County Line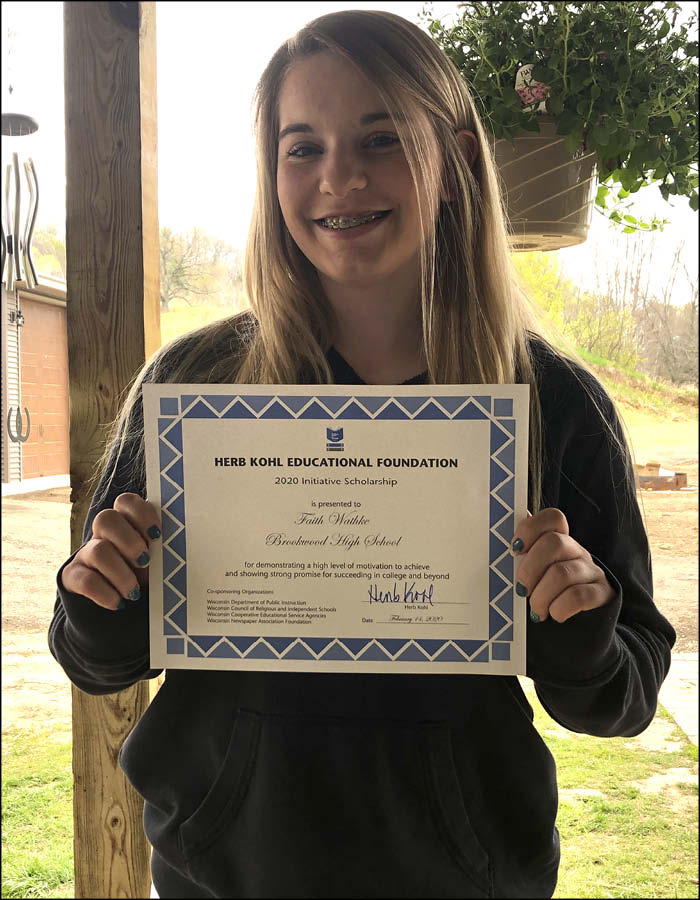 Hanna Brey, a student at Brookwood High School in rural Ontario, received a $10,000 Herb Kohl Educational Foundation 2020 Excellence Scholarship from Herb Kohl, Wisconsin philanthropist and businessman.
---
May 7th, 2020
by
County Line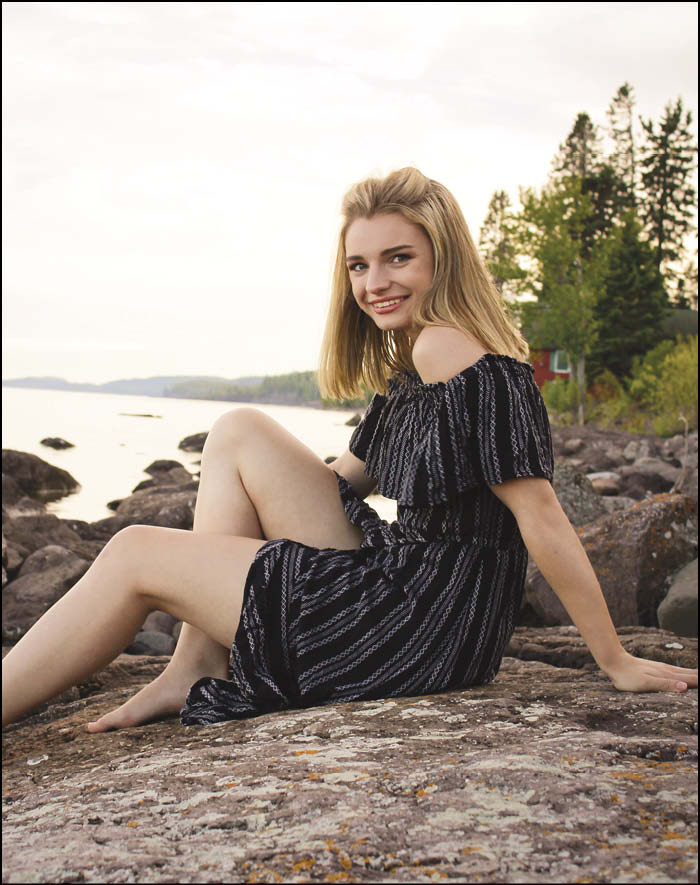 The 2020 Brookwood High School artists of the year are Sarah Asselin, Jacklynn Downing, Jocelyn Hernandez and Kendra Muehlenkamp.
---
April 28th, 2020
by
County Line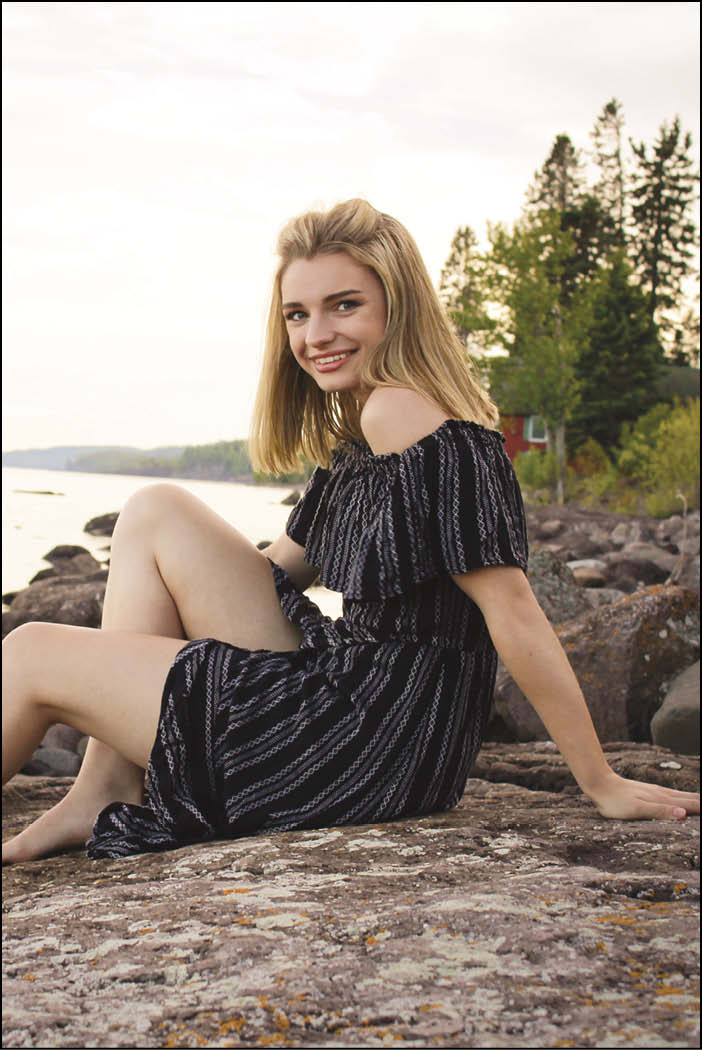 Jacklynn Downing Jacklynn Downing Shelly Powell Faith Wathke This year's winners of the Brookwood Arts Scholarships are Jacklynn Downing and...
---
April 15th, 2020
by
County Line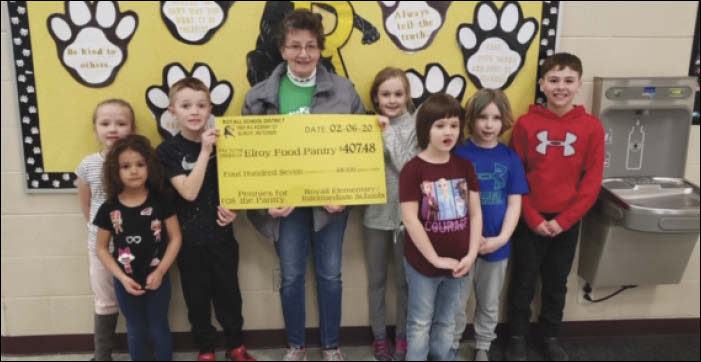 Royall Elementary School and Royall Intermediate School students collected "Pennies for the Pantry from the Panthers" for their 100th day of school celebration.
---
April 2nd, 2020
by
County Line
More than 180 high school juniors from across Wisconsin, including two Royall students, attended Wisconsin Farm Bureau's FFA Farm Forum in Wisconsin Rapids from Feb. 21–22.
---