Thomas Alfred Johnson passed away Wednesday, March 15, 2023, after a brief illness. 
Tom was born Dec. 14, 1940. He grew up in Williams Bay, Wis., where he developed his love for the land and biology. Tom was a 1959 graduate of Williams Bay High School and a December 1963 graduate of the University of Wisconsin-Whitewater with a B.S. in Broadfield Science and Education.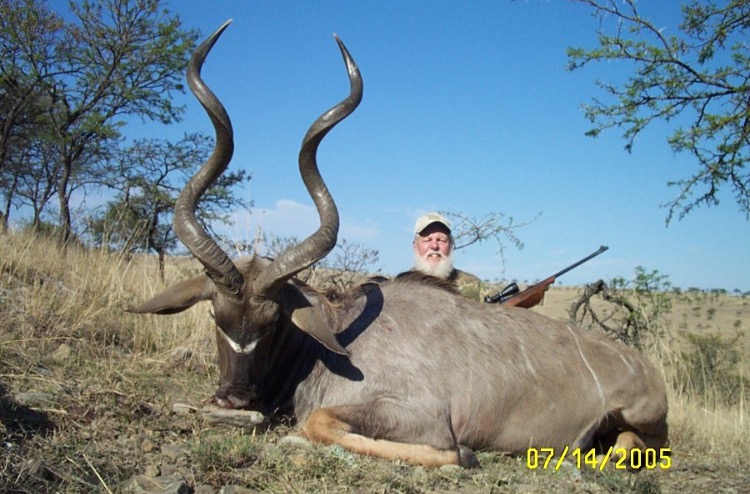 In the fall of 1964, he taught his first classes at Badger High School in Lake Geneva, Wis. Tom taught at Badger for 32 years, and one of his greatest achievements was creating the course "Environmental Awareness" together with Kevin Waldeck. The aim of the course was to teach students to "live off the land" and highlighted pioneer skills, American history and keeping the occupations and crafts of yesteryear alive as well as having a distinct focus on appreciation for the gifts that the Earth bestows on us.
Tom retired in 1996, and in 2001, he and his wife Kris moved to their "one-room schoolhouse" in the Driftless Area of Wisconsin, near Wildcat Mountain State Park, where they spent many years enjoying nature and helping Amish neighbors.
Among Tom's adventures were trips to Colombia, Costa Rica, New Zealand, Australia, Fiji, Tanzania, South Africa, Mexico, Norway and Ecuador and the Galapagos Islands as well as countless trips to Canada for fishing and Nebraska, Wyoming, South Dakota, and Montana for hunting.
Tom is survived by his wife of 57 years, Kristine Elaine Lund Johnson; his daughters, Randi Johnson Hanson (Calvin Taylor) and Marta Hedlund (Richard Hedlund); a granddaughter, Torin Dannika Hanson; his step-grandchildren, Kimberly Donahue and Derek Hedlund; his step-great-grandchildren, Dylan and Rylyn Donahue and Tyler and Jackson Hedlund; his younger brother, George Johnson (Trixie Elting); his brother-in-law, Dennis Muller (Nancy Hollister); a niece, Lisa Lund Brown (Buddy Brown); his nephews, Malcolm Muller (Sarah Thompson) and Elliott Muller; his great-nieces, Emma Brown and Ivy Johnson Muller; and many cousins and friends.
He was preceded in death by his parents, Roy and Bea Johnson; his younger sister, Elizabeth Johnson Muller; his brother-in-law, Edward Lund Jr.; his sister-in-law, Judy Lund; and his nephew, Edward Lund III.
In lieu of flowers, please consider donating to the Aldo Leopold Foundation or the Wisconsin Retired Teachers Foundation in his name.
In true TJ, or Swede style, a celebration for all of his family, friends and neighbors will be Saturday, March 18, from 10 a.m. until 2 p.m., and at 1 p.m., there will be an opportunity for family, neighbors and friends to share their favorite stories with the group. Everything will be at the Torkelson Funeral Home, 720 Wisconsin St., Cashton, Wis.
A memorial service in Williams Bay, Wis., is being planned and will be announced as soon as details become available.
The Torkelson Funeral Home is assisting the family with arrangements. Online condolences may be offered at www.torkelsonfuneralhome.com.