Sterling L. Schwartz, 96, of Tomah and formerly of Wilton passed away Thursday, Dec. 29, 2022, at Close to Home.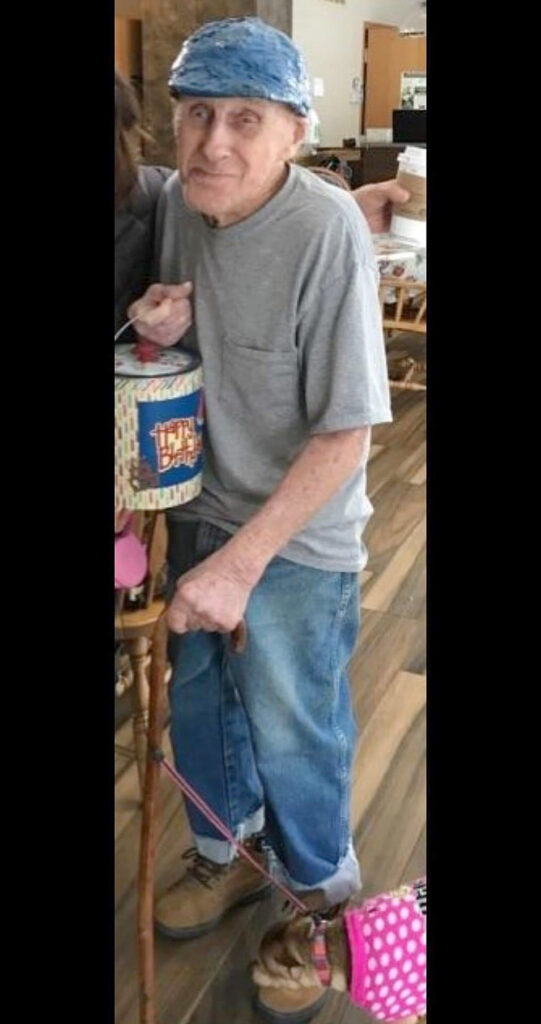 He was born Feb. 15, 1926, in Wilton to Louis J. and Lela L. (Burdick) Schwartz. He was a member of the Wilton High School graduating class of 1944.
Most folks in the Wilton community would recognize Sterling by his signature blue cap and blue truck. He was the local painter who had a meticulous work ethic. Sterling was a gifted painter and took great pride in his work; painting houses, barns, and refinishing hardwood furniture was some of his specialty work. As a bachelor, Sterling found friendship amongst the Wilton community, who looked out for him throughout the years. He could often be found socializing at the Fastrip Gas Station, Gina's Pies Are Square, and other businesses in town. He was an avid musician, and in his younger years, he was in a band with his brother. He was a songwriter and singer and even had a mini stage set up in his shop. Sterling was always willing to lend a helping hand to all of his family. He was generous to give of himself to others but never asked for anything in return. Sterling will be remembered for his genuine, colorful personality.
He is survived by his brother, Gary Schwartz of Tomah. He is further survived by many nieces, nephews, other relatives and friends.
He was preceded in death by his parents and his siblings, Carl, Calvin and Beata.
A memorial service will be at 1 p.m. Sunday, Jan. 15, at Sonnenburg Family Funeral Home, 801 E. Monowau St., Tomah. Pastor Streeter will officiate. Burial will be in Oak Grove Cemetery. Relatives and friends are invited for a time of visitation on Sunday at the funeral home from 12 p.m. until the time of the service. Online condolences can be offered by visiting www.sonnenburgfamilyfh.com.