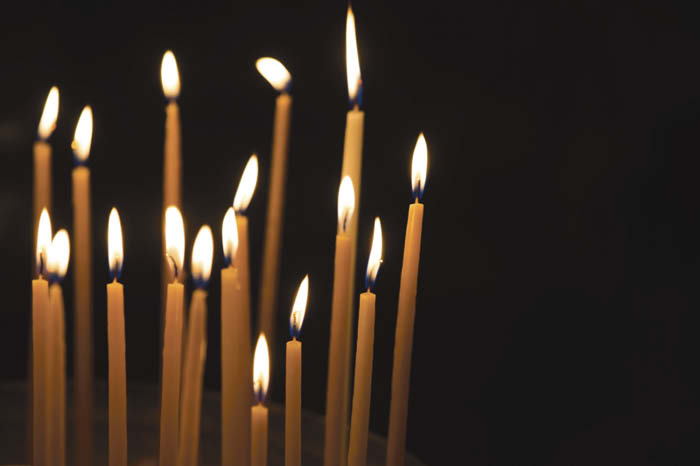 Ronald D. Lee, 86, of Tomah passed away Tuesday, July 13, 2021, at his home.

Ron was born Jan. 11, 1935, in Seneca, Wis., to Milford and Hazel (Gunderson) Lee. Ron enlisted in the Air Force in October 1954, after graduation from high school. After basic training at Lackland AFB in San Antonio, Texas, and tech school at Scott AFB at Belview, Ill., he was assigned to Kunsan AFB in October 1955. At the end of that tour, which ended in October 1956, Ron extended his enlistment one year to be able to go to Europe. He was assigned to Loon AFB in France for three years, from 1956 to 1959. Ron enjoyed being able to tour over a dozen countries and enjoyed showing all the colored slide pictures he took on his leave time or seven-day rest and recuperation time in Japan. Ron also served 2 ½ years between Viroqua and Tomah in the National Guard.

On June 5, 1960, he was united in marriage to Sandra B. Collins. Three daughters, Cindy, Tammy, and Kathy, were born to this union. Sandra and Ron divorced in April 1976. On May 14, 1977, he was united in marriage to Sandra M. Matthes.

Ron enjoyed family gatherings and trips. He enjoyed singing and playing the guitar, was a fan of NASCAR and football. He enjoyed watching Little League baseball and the World Series baseball playoff games. Mostly, Ron enjoyed good ole traditional country music from the '50s through the early '80s. Hank Williams Sr. was his all-time favorite.

Ron worked four years as a psychiatric aide at the Mendota State Hospital in Madison from 1960 to November 1964. In 1964, he started farming with his father on the family farm in Ontario, Wis., until 1968.

In 1968, he and his brother Arthur purchased the Noonan garage in Kendall, where they did mechanic and auto body repair, and his brother had a used-car sales business.

In 1976, Ron sold his share of the business to his brother and worked at the Toro Company in Tomah for 20 years, retiring in February 1997.

He had been a member of the William J. Schriver American Legion Post 309 of Kendall since 1981 and enjoyed participating in the Labor Day parade and celebration.

Ron is survived by his wife, Sandra of Tomah; a daughter, Kathy of Milwaukee; many nieces and nephews; and two stepsons, Eddie and Brian. He is further survived by other relatives and friends.

He was preceded in death by his parents; a brother, who passed away suddenly in 2000; a daughter, Tammy, in 2016; and a daughter, Cindy, in 2017.

A funeral service will be at 11 a.m. Saturday, July 17, at the Sonnenburg Family Funeral Home, 801 E. Monowau St., Tomah. Pastor Claudia Deede will officiate. Burial will be in the Wanderer's Rest Cemetery in rural Norwalk, with military honors by William J. Schriver American Legion Post 309, Kendall. Relatives and friends are invited for a time of visitation at the funeral home on Friday from 4–7 p.m. and again on Saturday from 10 a.m. until the time of service.

Online condolences can be offered to the family by visiting www.sonnenburgfamilyfh.com.