Romilda A. Bowling, 84, of Ontario passed away peacefully Sept. 17, 2021. She was born July 31, 1937, to Fred and Leona (Monroe) Scott in Borden, Ind.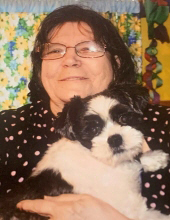 Romilda was a faithful member of the Faith Independent Baptist Church. Many people would call Romilda for a prayer, and she felt called to be people's prayer warrior. She was an extremely gifted quilter and enjoyed canning, sewing, and gardening. Baking pies and making her own homemade donuts were her specialty. Romilda was the matriarch of the family and was the glue that kept everyone together. She will be missed by all of her family.
She is survived by her children, Rhonda (Robin) Rathbun and her children, Eric, Tess, Frank, Grace and Jenelle; Sherry Lawson and her children, Tony, Andy, April, Jessy, Misty, and Casey; Vanessa Disher and her children, Chris, Missy, and Clayton; Chris (Kim) Bowling and his children, Samantha, Jessica, Tabitha, and Nick; and Lorraine Arbuckle and her children, Matt and Alaina, and Brittany (Donny's daughter); along with 44 great-grandchildren and one great-great-grandchild.
She was preceded in death by her husband, Hugh; her parents; her son, Donahue Bowling; her son-in-law, Mike Disher; her brothers, Lester, Elmer, Kenneth, Walter, and Charles; and her sister, Myrtle Campbell, Betty Hilton, and Dorothy Calvert.
Funeral services will be at 11 a.m. Tuesday, Sept. 21, at the Torkelson Funeral Home in Ontario. Burial will follow in South Ridge Lutheran Cemetery. Pastor Michael Gjefle will officiate. Family and friends are invited from 10 a.m. until the time of service at the funeral home on Tuesday. Those who are not able to attend can view the funeral service through the Torkelson Funeral Home Facebook page. In lieu of flowers, memorials may be made to the Faith Independent Baptist Church in Ontario. The Torkelson Funeral Home in Ontario will assist the family with arrangements. Online condolences may be offered at www.torkelsonfuneralhome.com.