Roger Leslie Tollefson, 69, of Viroqua passed away unexpectedly Aug. 2, 2023, at his home, surrounded by his family. Roger was born Oct. 8, 1953, to Leslie and Lucille (Sidie) Tollefson and was baptized and confirmed at Immanuel Lutheran Church. He grew up on a dairy farm, milking cows and working in tobacco. Roger attended Davis School in rural Viroqua, and then graduated from Viroqua High School in 1972.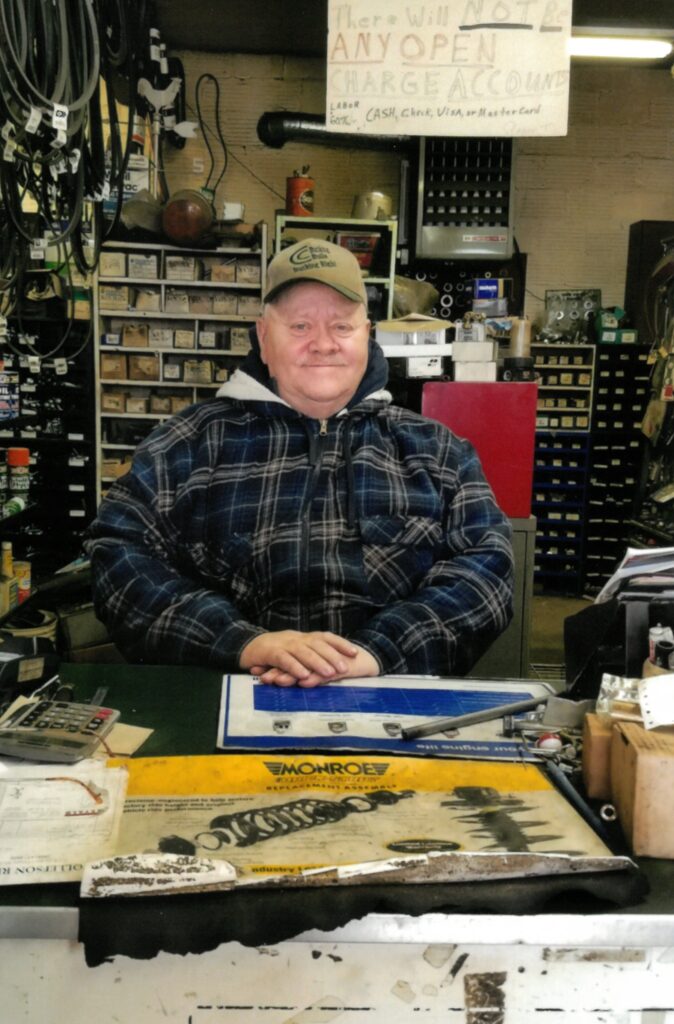 After graduating, Roger attended WWTI in La Crosse for diesel mechanics and from there went to work for Jolly Green Giant in Green Bay, and then transferred to Caterpillar in Arizona. Roger took a break from his diesel mechanic career and went to work as a special police officer, working large events as a crowd controller. During that time, he met Marilyn in 1974, and they married at Brush Creek Church in Ontario, Wis., on July 5, 1975. He then started to get into truck driving, becoming a long-haul truck driver for 20-plus years. In 1993, he transitioned to C & L Dispatch Trucking Service. In March 1999, Roger opened his career business, Tollefson Repair.
Roger was a past president of Wild West Days and served as a member of various organizations in his community, including FFA Alumni, Vernon County Cattlemen's Association, and Viroqua Eagles Aerie Post 2707, and he was an announcer at tractor pulls and demolition derbies. He had a great passion for many things, such as fishing, demolition derbies, tractor pulls, horse pulls, hunting with family, playing cards and Mexican Train with family and friends, enjoying time with his family, country drives with his wife looking for deer, attending Maggie Mae concerts, and watching old Westerns and the Green Bay Packers. Roger was a jack of all trades and had many hidden talents he shared with his family and friends.
Roger is survived by his wife of 48 years, Marilyn; his children, Travis (Charlene) of Fond du Lac, Wis., Nick (Leanne), Sara (TJ Clark), and Tyler of Viroqua; his grandchildren, Austin, Cassandra, Kala, Liberty, Tyson, Zander, Jade, Hailey, Lucas, William, and Garrett; his step-grandchildren, Tanner, Vanessa, Adrian, and Riley; his great-granddaughter, Brielle; his siblings, Linda (Stan) Zube of Viroqua, Daniel (Ann) of Viroqua, Cindy (Steve) Cook of Iowa City, and Monte of Viroqua; and many nieces, nephews, cousins, and friends.
He was preceded in death by his parents; Marilyn's parents, Lawrence and Leona Berg; a grandson, Eric Tollefson; a brother-in-law, Danny McKamie; many aunts and uncles; two cousins, Lonnie Kline and Gary Reed; and a special friend, Norm Bolstad.
He had a heart of gold and will be missed by so many in the community he served and loved.
A funeral service will be at 11 a.m. Saturday, Aug. 12, at Immanuel Lutheran Church in Viroqua. A visitation will be held from 4–7 p.m. at Vosseteig-Larson Funeral Home in Viroqua on Friday, Aug. 11. An additional visitation will be held from 10 a.m. until the time of service. Roger will be laid to rest at the Viroqua Cemetery, with a luncheon to follow at the church. Online condolences may be expressed at www.vossfh.com.