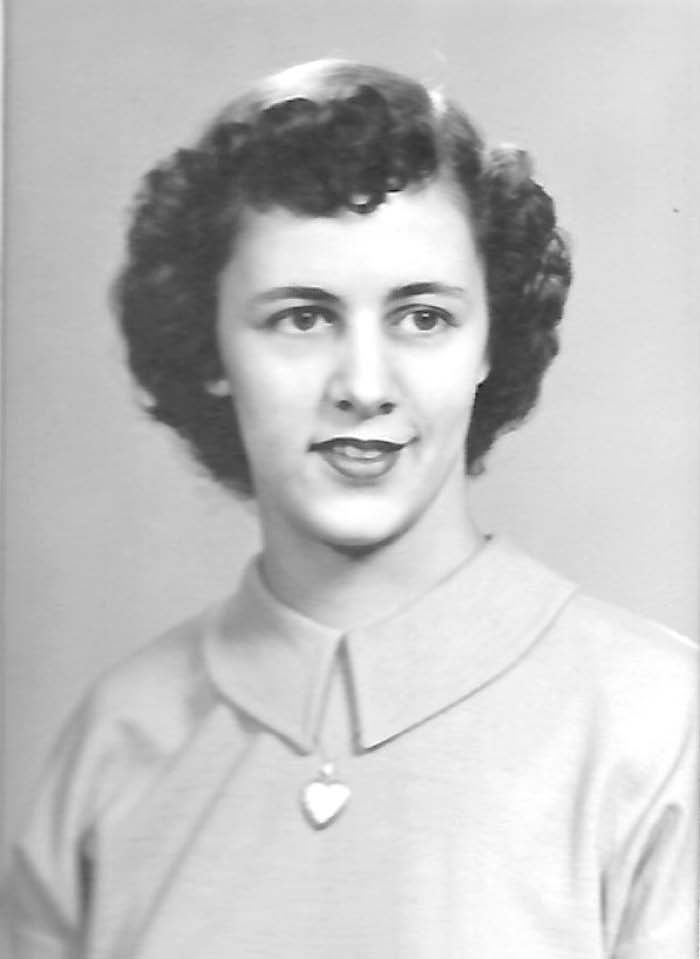 Roberta Ann Madden went to meet our Lord and savior, Jesus Christ, on March 8, 2020.

Roberta Ann Dwyer was born March 17, 1933, the eldest daughter of Robert and Margaret (Gregor) Dwyer. She initially lived on the family farm outside of Kendall, Wis., in the area known as "Little Ireland," but later moved to a farm located between Kendall and Clifton.
Being the oldest living child, she was issued a driver's license at the age of 14 years so she could help with transporting her younger siblings to school and help with grocery shopping and other family errands. She graduated as salutatorian of Kendall High School in 1951.
She married John ("Joe") Madden on Jan. 7, 1956. They moved to Rockford, Ill., where Joe worked for Ingersoll Rand. They built a new house, and they welcomed two children into the world. They moved to Elroy, Wis., in 1960. Together, they had six children, five of whom lived to adulthood.
She and Joe owned and operated a fuel distribution business, Madden Petro, Inc., in Elroy, Wis., for several decades. She also served as a den mother, was a member of St. Patrick's Catholic parish in Elroy, and was an active member of the St. Patrick's altar society, the Elroy Fireflies, the Triple Tunnels Snowmobile Club, and the Royall Investment Club.
She enjoyed family gatherings, especially gatherings of her Dwyer clan, where they frequently played cards, charades, and Michigan or Royal rummy. She was affectionately referred to by her grandchildren as "Grandma Bert" (and Joe as "Grandpa Ernie").
She was especially proud that throughout her lifetime, she was never issued a traffic citation. She was an avid fan of the Milwaukee Brewers and enjoyed watching their games. Following the loss of a daughter at a young age, and another child needing significant medical attention as a youngster, her favorite charity was the Ronald McDonald House Charities, which provides housing for families with children in need of medical attention.
She was preceded in death by one daughter, Cathleen Madden; her parents; her sisters, Collette Smith, LeNoir Weibel, Nancy Gibney, and Bonnie Campton; and two brothers, Greg Dwyer and an infant brother.
She is survived by her husband and five children, Patty (Jerry) Reller, Mike (Lori) Madden, Terry (Tammy Madden, Laurie (Mark) Winger, and Joe (Caroline) Madden; 11 grandchildren; 10 great-grandchildren; a sister, Mary (Ted) Welch; a brother, Pat (Rita) Dwyer; and numerous nieces and nephews.
A Mass of Christian Burial will be at 11 a.m. Thursday, March 12, at St. Patrick's Catholic Church, 110 Spring St., Elroy. Father John Ofori-Domah will officiate. Burial will be in the St. Joseph's Catholic Cemetery in Kendall.
Relatives and friends are invited to call at St. Patrick's Catholic Church from 4–7 p.m. Wednesday and from 10 a.m. until the time of the service Thursday.
The family encourages donations to the Ronald McDonald House Charities, 2716 Marshall Court, Madison, WI 53705, in Roberta's memory. Online condolences may be sent to www.sonnenburgfamilyfh.com. The Smith-Nelson Funeral Home of Kendall is officiating with the arrangements.