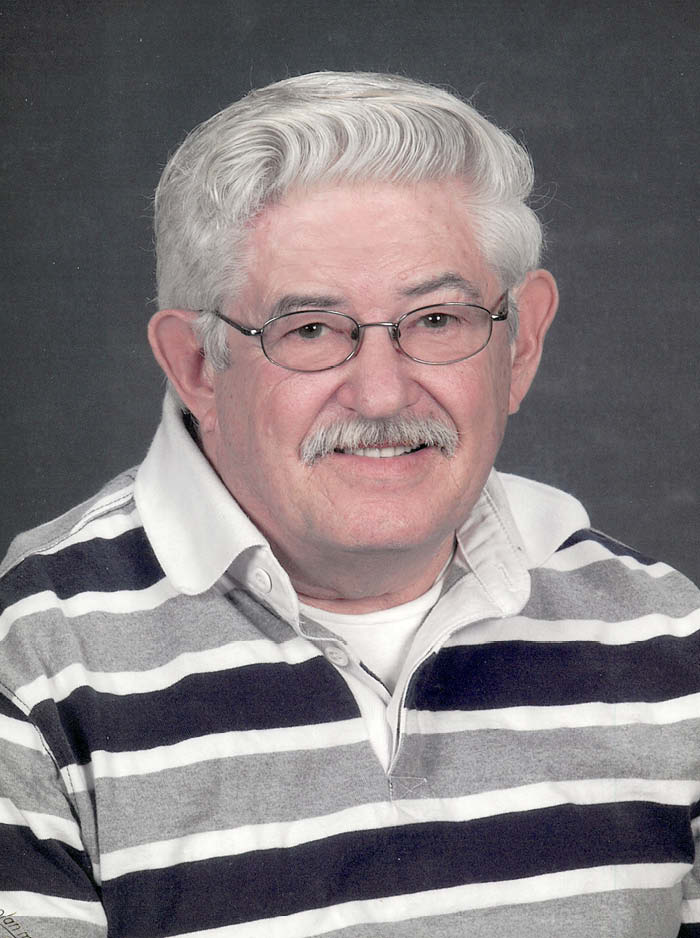 Robert "Bob" Otto Bibber, 80, of Tomah and formerly of Wilton passed away on Sunday, Feb. 28, 2021, unexpectedly of natural causes at Liberty Village.

He was born April 9, 1940, to Robert L. and Della D. (Wilcox) Bibber in Flint, Mich. After graduating from LaPeer High School in 1959, Bob continued his educational at Michigan State University, graduating with an associate's degree from the College of Agriculture and Natural Resources, focusing on animal nutritional sciences.

On Jan. 2, 1960, he was united in marriage to Ardius "Debbie" F. Wymore in Mayville, Mich. She preceded him in death May 4, 2001. Bob worked as a feed salesman in Michigan before he and Debbie relocated to the Wilton area. Throughout the years, Bob himself was a farmer, along with working for the Wisconsin Farm Bureau. He enjoyed his work, especially the time he spent with the feed companies, mixing feed rations. Later in life, Bob worked for Ocean Spray, and after 24 years, he retired.

Bob was a faithful and devoted member of St. John the Baptist Catholic Church and a member of the Knights of Columbus and the Boy Scouts of American as a group leader. During his time with the Scouts, he especially enjoyed the time when his boys were part of his group, which led to many adventures and cherished memories.

Bob had a larger-than-life personality. He had the gift of gab like any skilled salesman, but also genuinely loved talking with people. He was gifted storyteller and would in his own unique way draw you into a story. Living a life that had sometimes been turned upside down and all around, Bob used those personal and emotion experiences to connect with people of all walks of life. Sharing a drink and a story were one of his favorite pastimes. Even in retirement, Bob worked a few days a week at Walmart; in between stocking shelves, he found time to have a friendly conversation with the shoppers.

Bob was an exceptionally proud father, grandfather, and great-grandfather. He loved attending his grandchildren's activities and rarely missed a performance. Baking cookies for the grandchildren was always a welcome treat that brought a smile not only to their face but also to his.

In his free time, Bob enjoyed selling vegetables at the La Crosse Farmers Market, fishing, hunting and ballroom and Irish dancing. He lived a life to the fullest, always choosing the adventure, dreaming big and instead of sitting out … he danced.

He is survived by his children, his daughters, Maria (Dean) Miller of Wonewoc, Melissa (John) Hoekstra of Sparta, and Della (Darrin) Hansen of Bangor, and his sons, Robert J. (Donna) of Wilton, Edward (Larry Horn) of Eureka Springs, Ark., and Tim (significant other JoAnn Faucett) of Rockland; 16 grandchildren; 17 great-grandchildren; his brother, Fred (Linda) Bibber of Flint, Mich.; his sister, Roseann (Jim) Book of Michigan; his brother-in-law, Henry (Carolyn) Wymore of Mayville, Mich.; his sisters-in-law, Alberta Rosse of Caro, Mich., and Belinda (Rocky) Tash of Warsaw, Ind.; and nieces, nephews, other relatives and friends

He was preceded in death by his parents; his wife, Debbie; his in-laws, Joel and Allie Wymore; his daughters, Theresa and Mercedes; his sons, John and David; and his sisters, Maxine Williams and Della Wright.

A private Funeral Mass of Christian Burial will be at 2:30 p.m. Friday, March 5, at St. John the Baptist Catholic Church, 504 Enderby St., Wilton. Father John Ofori-Domah will officiate. Burial will be in the church cemetery. A public visitation will be on Friday at the church from 1 p.m. until the time of the service.

The Smith-Nelson Funeral Home in Wilton is assisting the family with arrangements. Online condolences can be offered to the family by visiting www.sonnenburgfamilyfh.com.

In lieu of flowers, memorials in Bob's memory can made to his family or mailed to Sonnenburg Family Funeral, P.O. Box 762, Tomah WI 54660.

A livestream viewing of the service will be accessible by visiting the Sonnenburg Family Funeral Home Facebook page.

Those in attendance are encouraged to wear a mask and use CDC-recommended guidelines for social distance and safety measures.