Richard D. Zimmerman, 77, of Wilton passed away in his home Nov. 15, 2021, surrounded by his friends and family. He was preceded in death by his mother, Velta Zimmerman (Clark), and his father, Spencer Zimmerman.
Richard graduated in 1962 from Brookwood High School's first graduating class.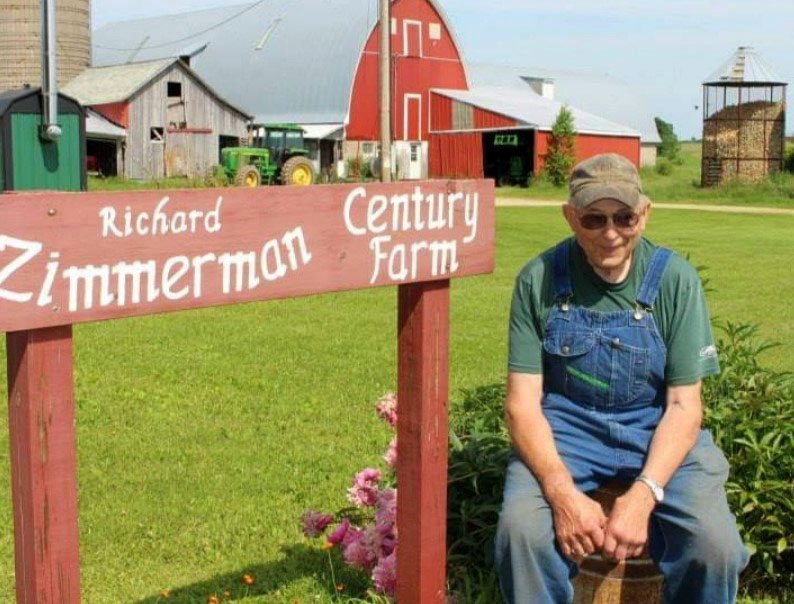 He spent his whole life farming on the home Zimmerman farm. Although he was never married and had no children, he cared for a young girl who became like a daughter to him, and ultimately a life-long friend, Victoria (Kenneth) Kelley.
More than anything, Richard loved being a grandpa to Victoria's five boys: Kristopher, Ezekiel, Emmett, Exavier, and Elarick. He looked forward to giving them daily tractor rides and passing on his knowledge of farming. Although he was well known for his stubbornness, his grandkids brought out his softer side, and one couldn't help but notice the huge grin of pride he often had on his face around them.
Richard was a farmer to his core and spent what little free time he had watching RFD-TV, specifically antique-tractor auctions and weekly polka shows. He would give a history lesson of his farm and the ridge to anyone who would listen and appreciate it, ranging from what local farmer had the first power, to the structure of the roads and the land.
His way of life was meticulous and had very little deviation from what he knew. He didn't need to advance with the times, because as he often said, "You don't need to fix what isn't broken." In his early years, he milked around 60 head of dairy cows, but in his later years, he enjoyed having beef.
Like clockwork, Richard would always appear in the house a minute or two before the weatherman came on, staying long enough to get the most recent update, and then would be right back to working the fields. He loved being a farmer, and you could often catch him sitting on his old John Deere, looking out over his fields and reflecting on life.
He is survived by his two sisters, Nancy (John) Hansen and Mary (Carrol) Wallerman, as well as many nieces and nephews. He was a gentle soul and will be missed tremendously.
Graveside services are being planned for Wanderer's Rest Cemetery in rural Norwalk and will be announced as soon as they become available. The Torkelson Funeral Home of Ontario is assisting the family with arrangements. Online condolences may be offered at www.torkelsonfuneralhome.com.