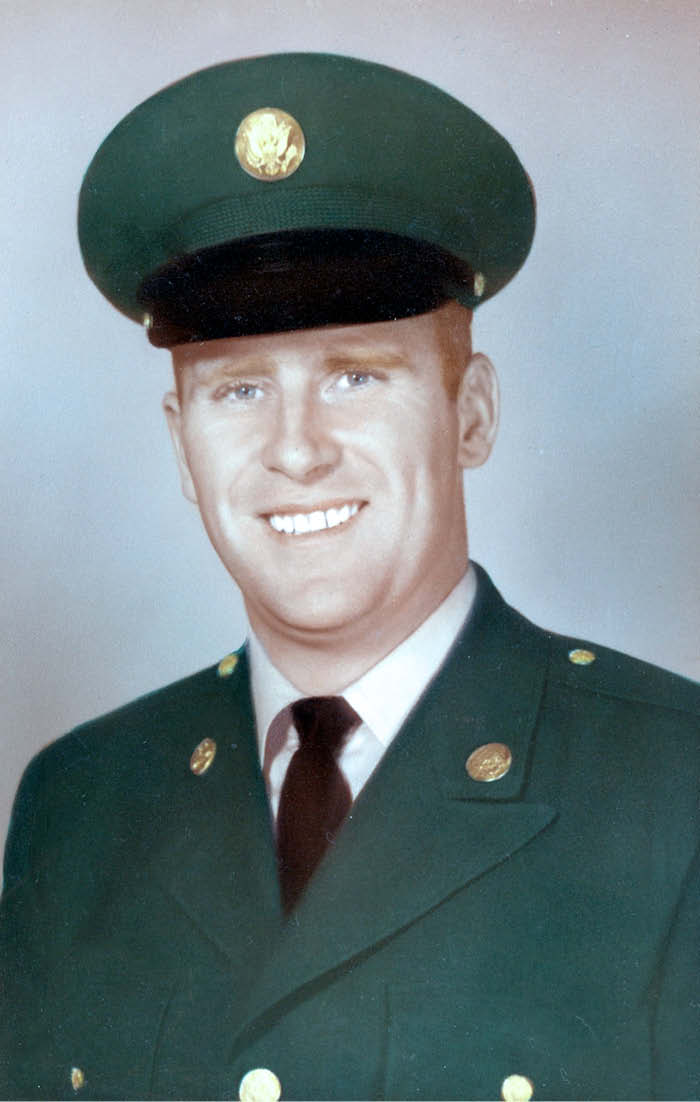 Patrick J. Kranz of rural Elroy, Wis., passed away at the age of 77 years on Sunday, Feb. 28, 2021, at the Serenity House in Tomah, with his family by his side.

He was born in the round barn in Lyndon Station to John and Edna (Wells) Kranz.

Pat is survived by his wife, Loretta, and his son, Pat Jr. (Krisi) Kranz; his brother, Robert (Vivian) Kranz; his sisters, Charlene (John) Ennis, Judy (Doug) Green and Jeannie (Roger) Klipstein; and his sister-in-law, Rita Kranz.

He was preceded in death by his parents; his sister, Bette Fleming; his brother, Tom Kranz; and three infant brothers.

He was a member of St. Patrick Parish, the Elroy American Legion Post, Forty et 8 and the Knights of Columbus. Pat served in the U.S. Army from 1965 to 1967, stationed in Korea during the Vietnam era.

Pat worked as a heavy-equipment operator in Milwaukee before starting his own excavating business in Elroy. He then worked for Mathy Construction and the Town of Plymouth as a patrolman, retiring in 2006.

He was an avid deer hunter and loved gardening and driving his Kubota, which he would be seen driving around the neighborhood.

A private funeral service will be at 11 a.m. Friday, March 5, at St. Patrick's Catholic Church in Elroy, with visitation from 9 to 11 a.m. Interment with military rites will be in St. Patrick's Catholic Cemetery.

A celebration of life will be held at a later date.

In lieu of flowers, memorials can be provided to the Serenity House in Tomah.

The Picha Funeral Home in Elroy is assisting; for online information, go to www.pichafuneralhomes.com.