Patricia (Pat) Miller of Norwalk passed away Tuesday, July 18, 2023, at 1:45 p.m. at Mayo Hospital in La Crosse, Wis. Her last wish was to make it to July 18 to celebrate her late husband Richard "Frog" Miller and her 53rd anniversary. She was surrounded by family and friends as she passed peacefully.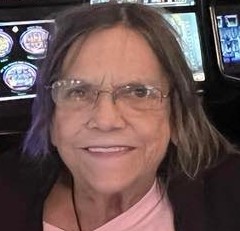 Pat enjoyed spending her Tuesdays visiting with her many friends at the VFW in Sparta, Wis., especially LaVern Erickson, Laurie Coffin, Rick Mannel, and Butch Jandt. She also enjoyed visiting with her neighbors in Norwalk. She was a member of the VFW Ladies Auxiliary.
She is survived by her children, Tracey Miller Leis, Jeff Miller, Julie Pressler, Joni Kuchen, and David Miller; seven grandchildren; and one great-grandson.
She was preceded in death by her husband, Richard D. Miller; her parents, Willard J. and Lila S. Moy; her sisters, Becky Norden and Sue Mueller; and a brother, Bill (Sue) Moy.
There was a celebration of life at noon Saturday, July 22, at the Sparta VFW Post 2112.
Lanham-Schanhofer Funeral Home and Cremation in Sparta assisted the family with arrangements.