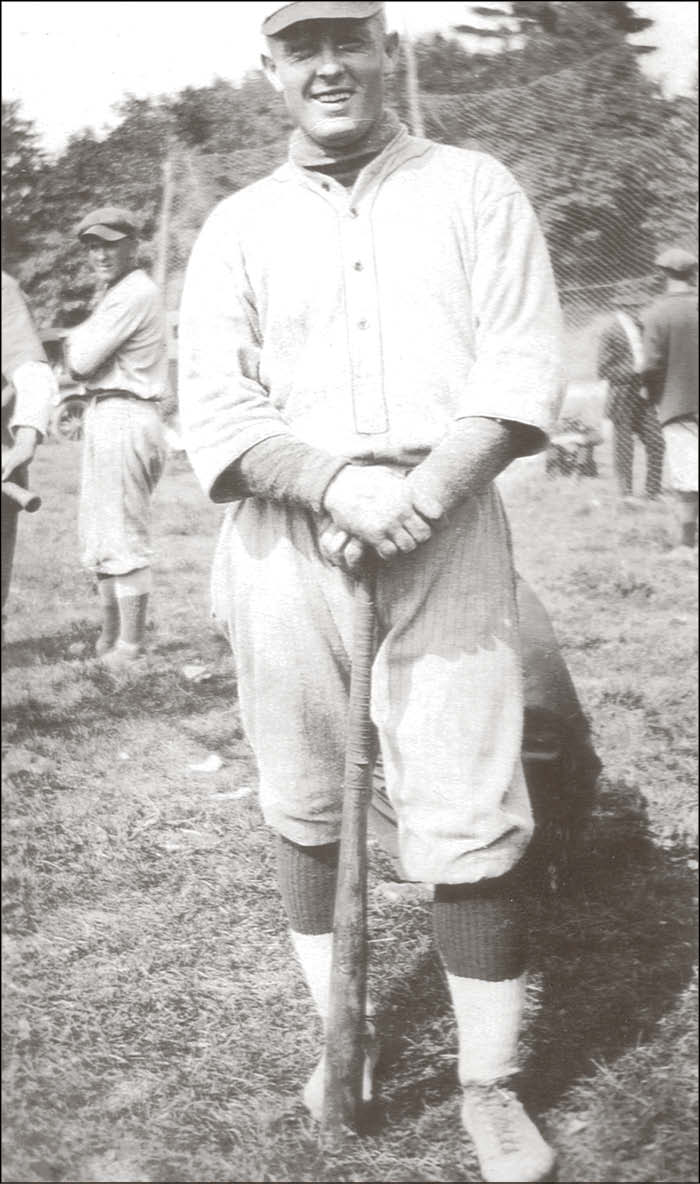 By BOB BREIDENSTEIN | rural Ontario
Orvis Benjamin Collins
Sept. 28, 1894 – March 13, 1963
County Line Publisher Emeritus Karen Parker mentions my uncle, the late Orv Collins of Ontario, in her "Backtalk" column every once in a while.
He loved baseball and played for the Ontario City Team and was a fan of the Chicago Cubs. In fact, he named his two sons, Pat and Jack, after a couple of Cub pitchers.

As village marshal, he didn't have a taser, but in the picture, circa 1933, he is holding a baseball bat. Maybe that was his persuader.

He could pick up the Cubs radio play-by-play on WIND in Chicago.