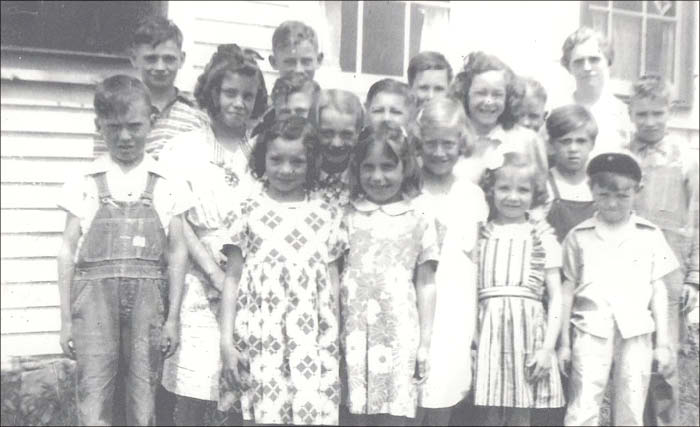 This photo, courtesy of Jeanette Berg of Tomah, offers a peek back at Oden, one of Vernon County's forgotten towns. It was located approximately where County Highway P joins Highway 131 south Ontario.

However, a short history in a Kickapoo Valley Reserve document refers to the town as Odin Mills. This is what it says, which introduces some mystery, as it is clearly the hamlet most people know as Oden, which was still thriving in the 1940s.

"Odin Mills has a unique significance, having been an early African American community. By 1859, African Americans coming from Illinois and Indiana had established several rural communities in Vernon County. Historical sources indicate that a settlement flourished there for some 25 to 30 years. In the early 1850s, Odin featured the first waterwheel sawmill on the upper Kickapoo River. Odin had a perfect spot for the sawmill, since the river dropped 13 feet within one-quarter mile between high banks."

At any rate, here we have the students of Oden School in 1944: Wayne Calhoun, Larry Kriegel, Emo Winchel, Bob Bassett, Leah Seaman (teacher), Bill Calhoun, ?, Lloyd Frye, Bill Seaman, Iris Hisel, Roger Budde, Jeanette Calhoun, Doris Hunter, Shirley Budde, Loris Frye, ?.

On a related note, Eva Palen is the unidentified person in a photo of the Oden/Ontario Homemakers, which appeared in the County Line's Jan. 7 issue. You can view the photo at thecountyline.net/pages/oden-ontario-homemakers-1950s/.