Nicaraguan immigrants Paula Martinez Lopez and Johnny Pineda Pedilla of Norwalk welcomed their new baby girl, Tomah Health's first of 2023, on Jan. 1.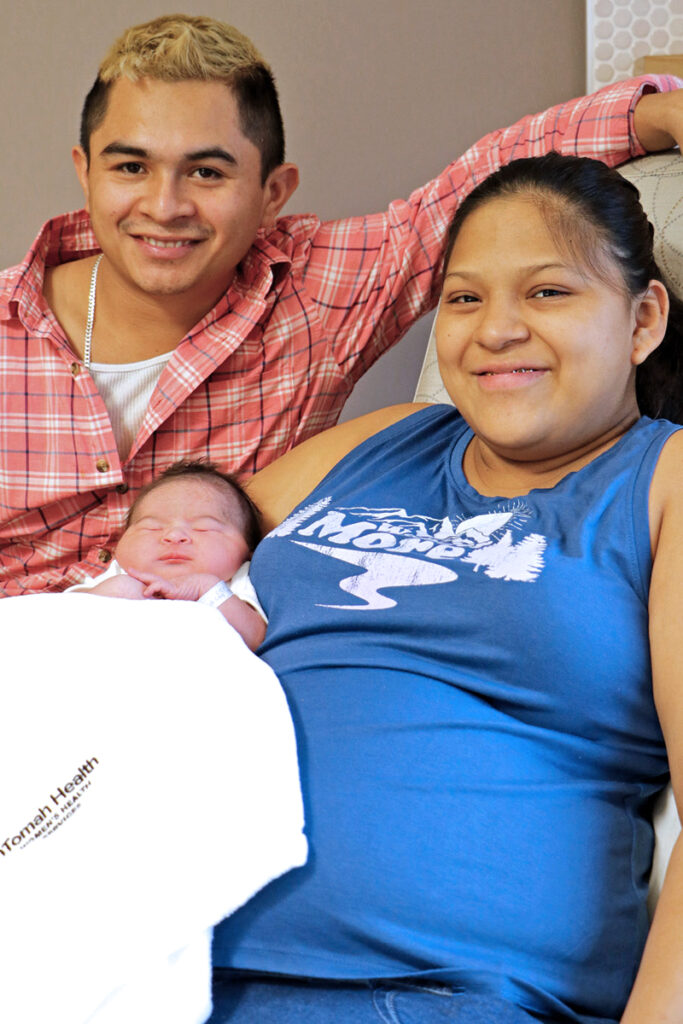 Tomah Health put out a press release Jan. 2 on the birth of Angelin Pineda Martinez, who weighed 7 pounds and measured 19 inches long.
"It's great joy, and I hope to be the best dad for her," Pineda Pedilla said.
But only a few days later, on Jan. 4, Pineda Pedilla, 26, was killed in a car accident. He also is survived by the couple's 2-year-old daughter.
The two-vehicle accident occurred near the intersection of Highway 71 and County Highway T, by Valley Pride Pack.
Community members have been collecting cash donations and other items, such as diapers and blankets, for the Martinez Lopez and her two children, and those who wish to contribute may contact Nidia Alcantar at (608) 633-5682 to set up arrangements. A Norwalk resident, Alcantar is a member of the village board and an interpreter/secretary at Norwalk-Ontario-Wilton Schools.
Alcantar said community members might have raised enough money to send Pineda Pedilla's body to Nicaragua for burial, though the family hasn't received a final cost. He was born in Siuna, Nicaragua.
His wife intends to stay with their two children in Norwalk. Pineda Pedilla had been in the United States for one years; and Martinez Lopez, for two years.