Myrna T. Giraud, 82, of Tomah passed away surrounded by her family on Tuesday, Jan. 3, 2023, at the Serenity House.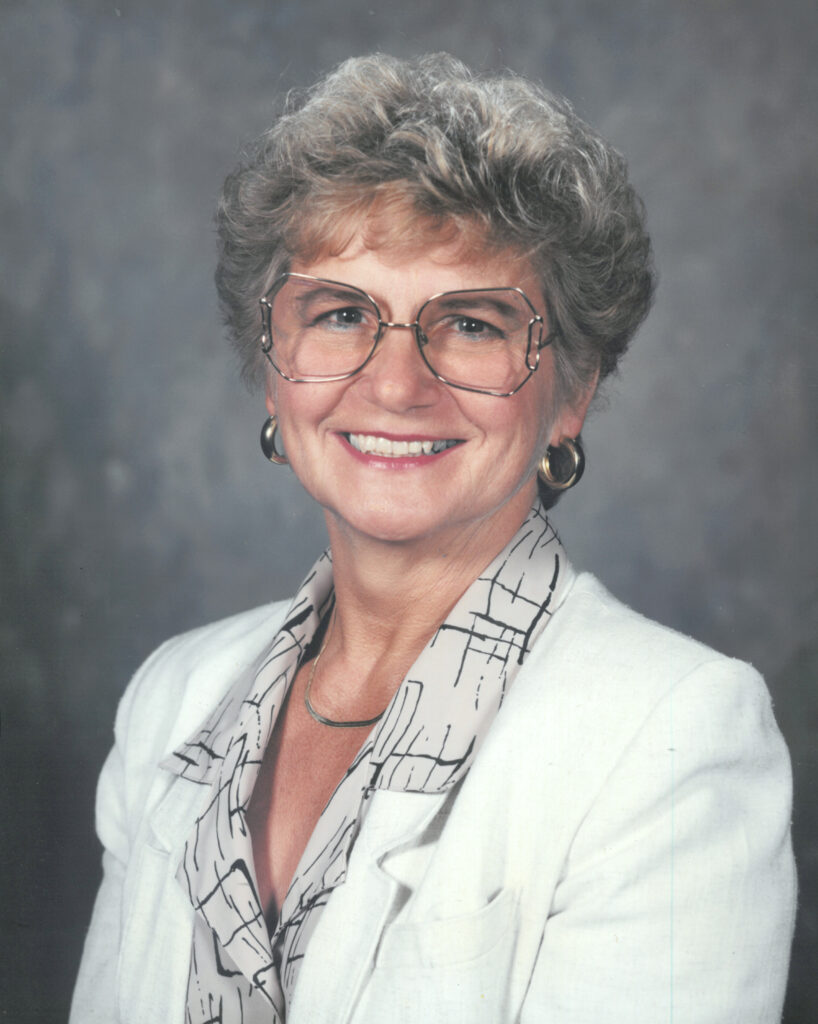 She was born Nov. 23, 1940, to Otto and Theresa (Gerke) Westpfahl. She attended Reels Valley Country School and later the Tomah Senior High School class. On Aug. 24, 1957, Myrna was united in marriage to Dowaine R. Giraud at St. John Ev. Lutheran Church, Ridgeville. He preceded her in death on March 6, 1987.
Together they farmed one of the largest dairy farms in Monroe County. Myrna loved country living and all the hard work that comes along with farming; she especially enjoyed driving the tractor and plowing the fields. From 1987 until 1991, she was a member of the Wisconsin Milk Marketing Board as well as a member of the Monroe County Board. In 1972, she received the Outstanding Farmer of the Year Award.
On March 19, 2006, Myrna was united in marriage to Richard "Dick" Sommerfeldt. She was involved with the Valley Ville 4-H Club, the St. John's Ladies' Circle, and the homemakers group. She was also a lifelong, faithful member of St. John Ev. Lutheran. In her younger years, she enjoyed playing the accordion and taught accordion lessons. She loved dancing and singing, playing golf, and having a good time. Dick and Myrna made several trips to Tennessee.
Family was most important to Myrna; she always looked forward to family gatherings; spending time with her children, grandchildren, brothers, sisters, and many nieces and nephews would always bring a smile to her face, and often she was the last to leave. In her last weeks, she enjoyed many visits from her family and friends. She will be sadly missed by all who knew and loved her.
She is survived by her husband, Richard "Dick" Sommerfeldt of Tomah; her children, Don (Sherri) of Tomah, Keith of Tomah, Craig (Michele) of Norwalk, Todd (Laurie) of Sparta, and Diane Sesolak of Lodi, Wis.; a daughter-in-law, Kathy Von Haden; her stepchildren, Kurt (Marilyn) Sommerfeldt and Sue Solberg; a stepdaughter-in-law, Yvonne Sommerfeldt; her grandchildren, Kayla (special friend Remi) Giraud, Chelsea (Ron) Blashaski, Nicole (Shawn), Shannon, Matthew (Amber), Kayla, and Calie, Jayden, Carly (special friend Michael Miller), Julia (Nathan) Treadwell, and Alexanne (special friend Carter) Sesolak; her great-grandchildren, Lily, Robert and Chance, Ashland, Shayla, and Malcom, Jayce, Sawyer and Kadience, Carson, Ezra, Lily, Rowan and Maddox, Amaya, Jacob (Leah), Josh, Cora, Clay, Finn; and an expected grandchild as well as the Sommerfeldt and Ducklow families' grandchildren and great-grandchildren. She is further survived by many nieces, nephews, other relatives, and many dear friends.
In addition to her parents, she was preceded in death by her husband, Dowaine; a son-in-law, Jeffrey Sesolak; a stepson, Rick Sommerfeldt; an infant great-grandson, Jackson; a brother, Harold; two sisters, Joyce Olson and Sonja Pierce; two brothers-in-law, Loren Pierce Jr. and Duane Pierce; and two sisters-in-law, Grace Pierce and Sue Pierce.
A funeral service will be at 11 a.m. Saturday, Jan. 7, at St. John Ev. Lutheran Church, 21693 County Hwy. A, Tomah (Ridgeville). Pastor Robert Gerke will officiate. Burial will be in Mount Vernon Cemetery. Relatives and friends are invited for a time of visitation on Friday from 4–7 p.m. at the Sonnenburg Family Funeral Home, 801 E. Monowau St. in Tomah, and on Saturday at the church from 10 a.m. until the time of the service.
Online condolences can be offered by visiting www.sonnenburgfamilyfh.com. The Sonnenburg Family Funeral Home is assisting the family.