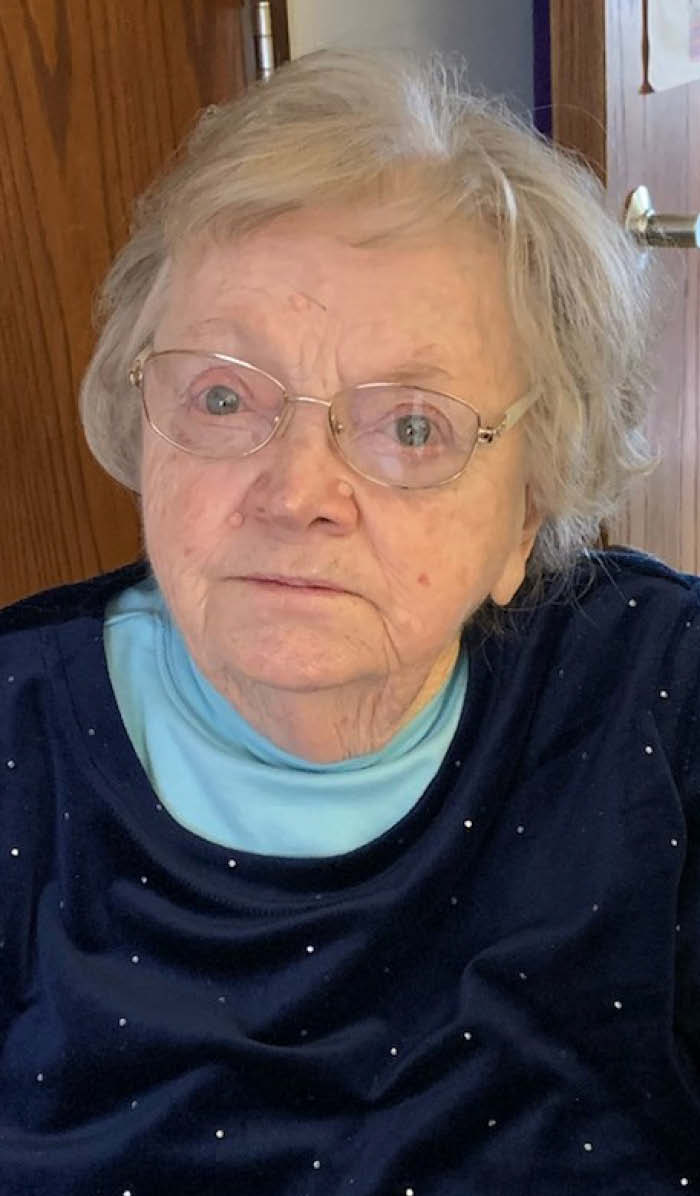 Mildred I. Wurster, 93, of Elroy Heath Services and formerly of rural Kendall was called to her heavenly home by her Lord and Savior on Thursday, Jan. 7, 2021.

She was born March 8, 1927, to Martin Paul and Louise Maria Emma (Schultz) Frommung in Milwaukee. She was baptized in the Lutheran faith and attended St. Peter's Lutheran Church and Parochial School in Reedsburg through eighth grade. Here, she was confirmed on April 6, 1941, by Pastor Carl Schindler.

Mildred attended Reedsburg's Webb High School and graduated with the class of 1945. Then she went to Colt Art School in Madison and worked at the Madison Club as a waitress for 1 ½ years. Next, she worked at Concordia High School and College in Milwaukee for a year. This was followed by 1 ½ years at Milwaukee Business School, and lastly, a year at Winona Business School.

She met the love of her life at her home in Reedsburg when Carl E., along with his dad, Leo Wurster, and her stepfather, Gus Laschinski, were returning from Thiensville (near Watertown), where Carl's brother, Leland, had received his first pastoral call to Tyler, Mont. Pastors Leland Wurster and Paul Monhardt performed their marriage on June 10, 1950, at St. Matthew's Evangelical Lutheran Church on South Ridge in rural Ontario.

Mildred joined the church's ladies' aid. She and Carl, Martha, and Edwin Witt, along with Irma and Arnold, would sing for the funerals under the direction of Pastor Monhardt's wife, Lydia. She also taught Sunday School and attended the adult Bible study and Lutheran Women's Missionary Society meetings for many years.

She loved traveling with her husband, visiting neighbors and their families and family gatherings. Mildred loved watching birds, reading books, and doing crafts and art projects. She was a proud farmer's wife, and she raised their seven children.

Mildred is survived by her children, Christie (Richard) Bender, Ruth (Robert) Johnson, Carl S. (Nancy Betthauser) Wurster, Mark (Kristie Fry) Wurster, Edward (Monica Bender) Wurster, Robin (Edward) Kaczmarczyk, and Elaine (Roger) Schroeder; 16 grandchildren; 36 great-grandchildren; one great-great-grandchild; and other relatives and many friends.

She was a loving wife, mother, grandmother, great-grandmother, great-great-grandmother, and aunt. She will be fondly remembered.

She was preceded in death by her husband, Carl E.; her parents, Martin and Louise; and her stepfather, Gustave Laschinski.

A funeral service will be at 11 a.m. Friday, Jan. 15, at St. Matthew's Evangelical Lutheran Church, 25525 County Hwy. P, Ontario. Pastor Larry Neitzel will officiate. Burial will be in South Ridge Lutheran Cemetery in the town of Wellington. Relatives and friends are invited for a time of visitation on Friday at the church from 9 a.m. until the time of service.

Memorials can be made to St. Matthew's Church, the WELS Extension Fund and Lutheran Women's Missionary Society in Mildred's memory.

The Smith-Nelson Funeral Home in Kendall is assisting the family with arrangements. Online condolences can be offered by visiting www.sonnenburgfamilyfh.com.

Those in attendance are encouraged to wear a mask and use CDC-recommended guidelines for social distance and safety measures.