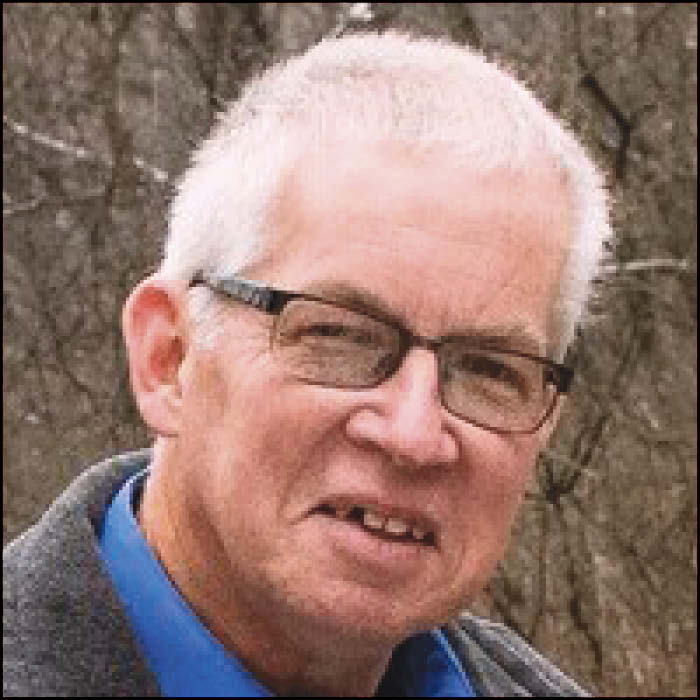 Michael D. Downing, 61, of Ontario, passed away peacefully Monday, April 13, 2020, at his home.

He was born June 2, 1958, to Duane and Shirley (Rich) Downing at St. Joseph's Hospital in Hillsboro. He grew up in the Ontario area and was a graduate of Brookwood High School class of 1977. Michael was united in marriage to Mavis Kampman on Sept. 28, 1985. He worked for Marvin Johnson Construction and later for Northern Engraving. In 2000, he started working at Walmart Distribution Center, and he worked there until he was diagnosed with ALS in 2018.

Michael was a lifelong resident of Ontario; he was your typical "Country Boy." He enjoyed bow hunting, fishing, hiking, and finding morel mushrooms and deer sheds. Michael would drop anything he was doing to help others. He always looked for three good things in any situation. He was committed to his family, friends and faith in everything he did.

Michael accepted Jesus Christ as his Lord and Savior on Feb. 4, 1981, and then gathered at the Ontario Gospel Hall, where he enjoyed teaching Sunday school for 30 years. He is now at peace with his Lord in Heaven.

He is survived by his wife of 34 years, Mavis, 2 children, Dawn (Ron) Wright of Melfort, SK, Canada, and Dan (Casey) Downing of Ontario; two grandchildren, Aleasa and Jordie Wright; four sisters, Debbie (Jim) Miller of Sparta, Jonie (Harry) Curtis of Ontario, Kim (Tim) Parker of La Farge, and Kristi (Randy) Muehlenkamp of Sparta; his mother-in-law, Aleasa Kampman, his sister-in-law, Marianne Folkerts, and his brother-in-law, Michael Kampman, all of Allison, Iowa; as well as many other loving relatives and friends.

He was preceded in death by his parents; his father-in-law, Willie Kampman; and his brother-in-law, Max Folkerts.

A memorial service will be held at a later date. He will be laid to rest at Hilltop Rest Cemetery in Ontario. The Smith-Nelson Funeral Home in Wilton has been entrusted with arrangements and encourages you to sign the online guest book, leave memories and comforting messages to the family, and share photos on their website at www.sonnenburgfamilyfh.com.