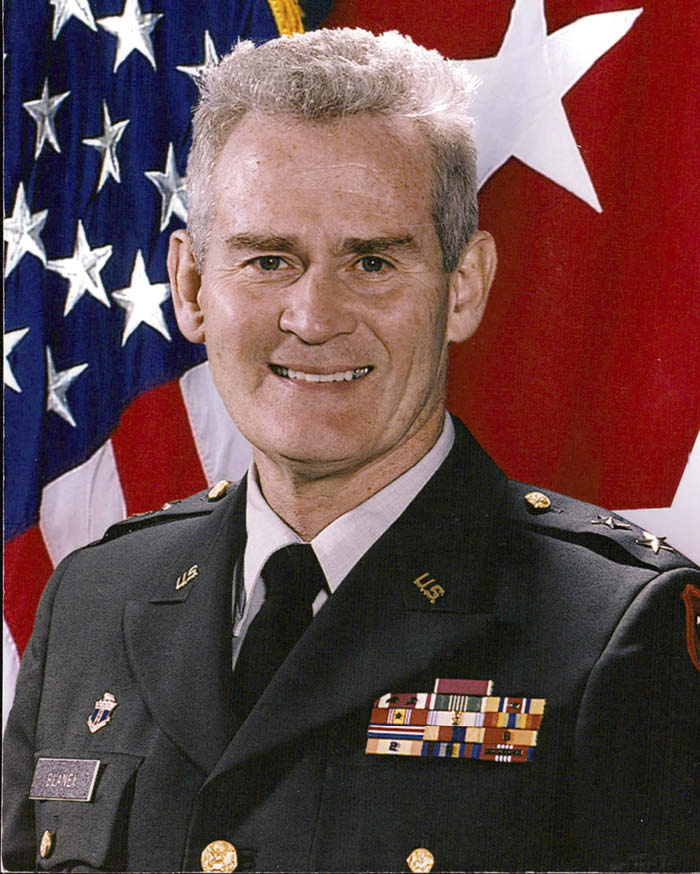 Major General James G. Blaney passed away peacefully on Sunday, Oct. 18, 2020, at Alden Estates in Jefferson, Wis., with his wife, Ramona, at his side.

He was born Oct. 17, 1938, in Ontario, Canada, to Alexander F. and Ethel (O'Rourke) Blaney. James graduated from Kendall High School in 1957. He earned a Bachelor of Science degree from the University of Wisconsin-La Crosse in 1964 and completed his master's degree in 1969. He also is a graduate of the Wisconsin Military Academy, 1963; Command and General Staff College, 1979; and the United States Army War College, 1984.

He married Ramona Kane on April 26, 1991, in Woodstock, Ill. James taught physical education in the Milwaukee area for more than 25 years, ending his teaching career at Waukesha North High School.

He enlisted in the Wisconsin Army National Guard in 1960 and had a full and impressive career, becoming the Adjutant General for the State of Wisconsin National Guard and Emergency Management in 1996. He was honored at his retirement in 2002.

James is survived by his wife, Ramona Kane-Blaney of Oconomowoc, Wis.; and his sons, Gary Blaney of Bellview, Wash., and Scott Blaney of Phoenix, Ariz.

He is preceded in death by his parents and his siblings, Alex Blaney, Patricia Stiles and Sandra Alderman.

Memorials in James' name may be made to a veterans' organization of your choice.

Visit www.schneidermichaelisfuneralhome.com to leave a condolence for the family.