Lorraine A. Bardeen, 88, of rural Bangor died Wednesday, July 21, 2021, at the Morrow Memorial Home in Sparta.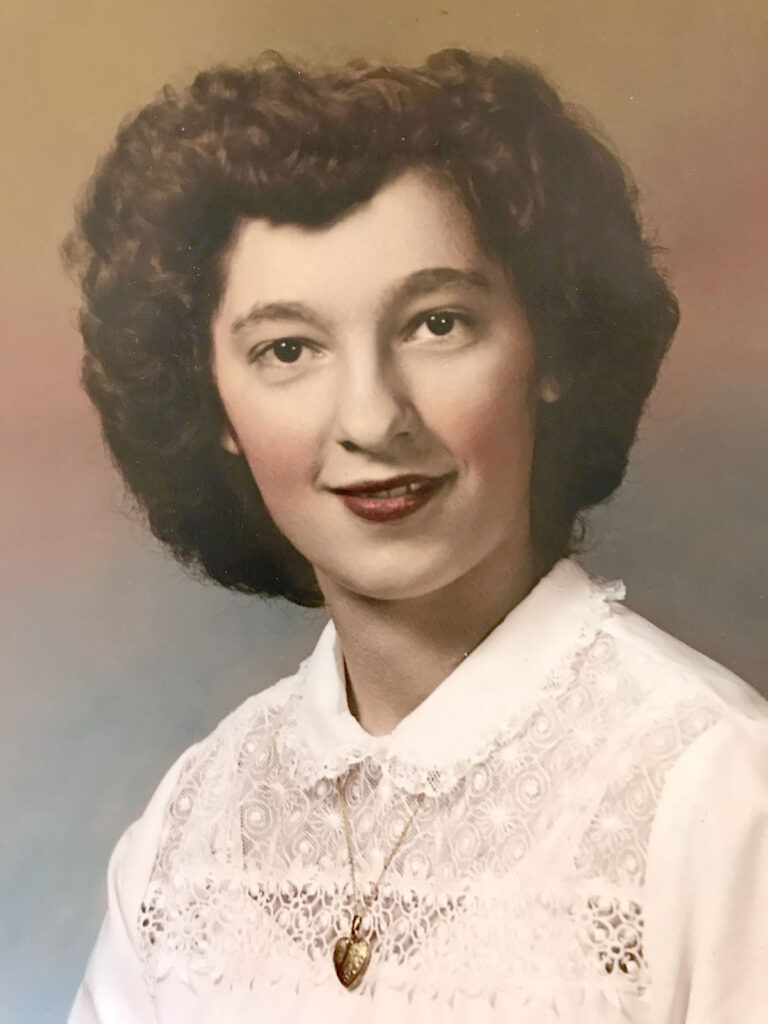 She was born Feb. 6, 1933, to Joseph Schmitz and Olga (Petzke) Schmitz on the farm in Cook Creek valley near Norwalk. She graduated from Ontario High School in 1951, where she played clarinet in the marching band.
On Jan. 29, 1952, Lorraine married her high school sweetheart, James Bardeen, at St. Mary's Ridge Catholic Church. They made their home on the family farm in Biscuit Hollow near Ontario, and in 1964, they moved to the farm in Big Creek Valley west of Sparta, where they farmed until 2013.
Lorraine grew a large garden every summer and spent countless hours canning and freezing her bounty. Her strawberry jam was especially loved by all. There was something magical about that jam! She loved to bake and made the most delicious cookies, pies, cinnamon rolls, and numerous other "goodies." Never one to stick to a recipe, she preferred to measure her ingredients with love. She welcomed anyone who stopped in, whether it be family, friends, neighbors, or even salesmen. There was always hot coffee and a freshly baked treat to enjoy.
Lorraine always looked forward to the semi-annual rummage sales in Big Creek Valley. She would serve homemade barbecue sandwiches and have a huge table of her baked goods for sale, almost always selling out. People came back time after time just to have a sandwich and buy some baked goods. We always told her she priced her goods too low, but she would just shrug. It was never about the money for her; she just wanted to share what she loved with everyone.
Lorraine is survived by four children: James L. (Jean) Bardeen of Norwalk, Susan (Rod) Leiterman of Denmark, Wis., Marian Bardeen of Sparta, and Carol (Dave) Maulsby of Sparta. She is further survived by eight grandchildren and 13 great-grandchildren: Jarrid (Leigh) Bardeen and Grace; Holly (Phil) Jankowski and Dane and Lana; Heidi (Kirk) Jahnke; Terri (Adam) Foley and Devin; Rachelle (Louis Hernandez) Bardeen and Alexis, Hailey, Adam, and Isabella; Beth Smith and Hunter, Easton and Tucker; Jenna (DJ) Kast and Wren; and Amber (Jeremiah Minton) Maulsby and Eli.
Lorraine is preceded in death by her parents; her husband, Jim; two sons, Marvin and Philip Bardeen; and two grandsons, Shawn and Heath Fitzgibbons.
A funeral service for Lorraine will be held at 11 a.m. Wednesday, July 28, at St. Patrick's Catholic Church in Sparta, with Father Eric Berns officiating. Burial will be at St. Mary's Catholic Cemetery, Bangor.
Family and friends are invited to call from 9:30 a.m. until time of services on Wednesday at the church. Memorials may be directed to Sunshine on the Trail in Bangor or the Morrow Memorial Home Foundation. Online condolences may be offered to Lorraine's family at www.schanhoferfh.com.
The Lanham-Schanhofer Funeral Home and Cremation in Sparta is assisting the family with funeral arrangements.