The struggle and suffering of Lois J. Reineke, 80, of Elroy ended as she passed away Sunday, May 14, 2023, at Schmitt Woodland Hills Nursing Home in Richland Center, surrounded by her family.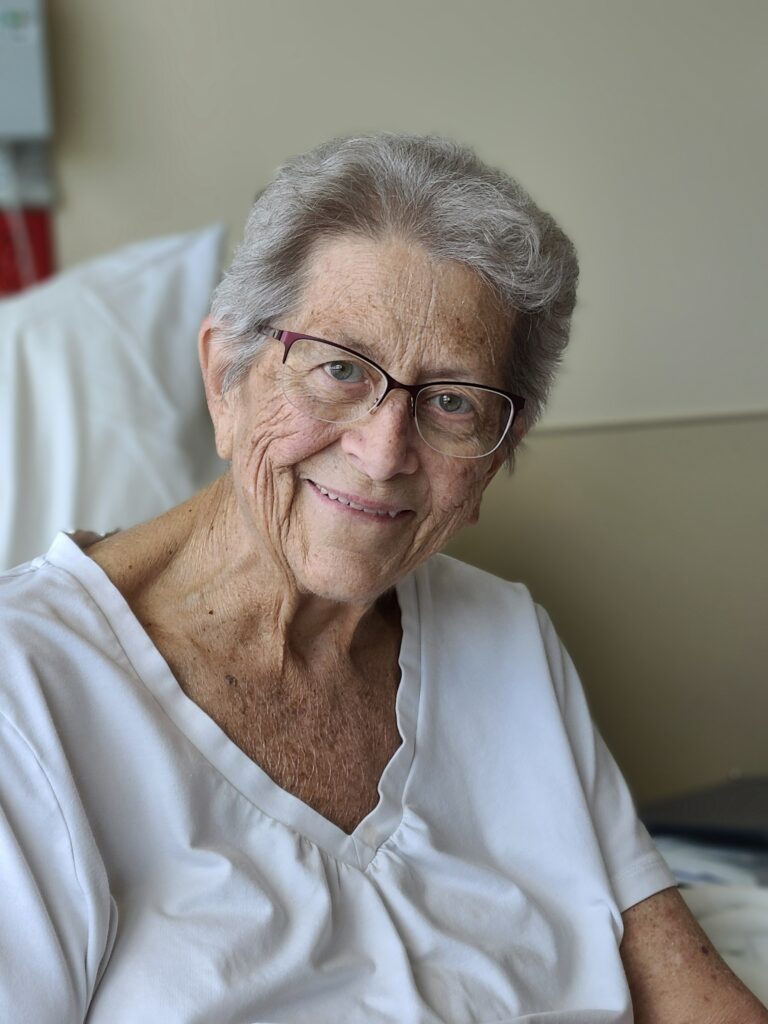 She was born Jan. 4, 1943, to George and Charlotte "Lottie" (Kaus) Van Hecker. Lois was a member of Elroy High School graduating class of 1961. After graduating, Lois attended cosmetology school in Madison, where her lifelong career as a beautician began. She started working for Ruth Martin in Wilton at the beginning of her career and ended purchasing the Cut and Curl in Hillsboro from Alice Elliott, making people beautiful for 60 years.
On Oct. 22, 1966, Lois was united in marriage to Everett O. Reineke at St. Paul's Lutheran Church in Wilton. Together, Lois and Everett worked on the Van Hecker family farm. As a farmer's wife, Lois never shied away from rolling up her sleeves and getting to work alongside Everett and later took over the family farm, where she raised her family.
In her spare time, Lois enjoyed attending auctions, playing cards, spending time with the family, cooking, and going to flea markets. She loved getting her home decorated for upcoming holidays, especially for Christmas family gatherings. She also loved spending time with her beloved grandchildren. Lois was a faithful and devoted member of St. Paul's Lutheran Church. She also was a member of Royall School Board, serving for nine years.
She is survived by her children, Troy (Shawn) of Iowa City, Iowa, Trudi Woods of Oshkosh, and Toni (Jerry) Jones of Cedar Rapids, Iowa; her grandchildren, Parker and Jameson Reineke and Zachary and Caroline Woods; her siblings, Ray Van Hecker of Warrens, Georgenne (Joe) McCracken of Kendall, and Marie (Doug) Jacobson of Janesville; and her sisters-in-law, Bert Van Hecker of Janesville, Marion Brown of Sparta, and Darlene Van Hecker of Janesville. She is further survived by nieces, nephews, other relatives, and friends.
She was preceded in death by her parents, George and Lottie; her husband, Everett; a sister, Jo Ann Hubbard; her brothers, Jerry Van Hecker and Art Van Hecker; and her sisters-in-law, Coleen Van Hecker and Vivian (Bob) Michaels.
A funeral service was at 11 a.m. Saturday, May 20, at St. Paul's Lutheran Church, 401 Mill St., Wilton. Burial was in St. Luke's Cemetery in the town of Glendale. Relatives and friends were invited for a time of visitation from 4–7 p.m. Friday at the Smith-Nelson Funeral Home, 112 E. South Railroad St., Kendall, and at the church on Saturday from 10 a.m. until the time of the service. The Smith-Nelson/Sonnenburg Family Funeral Home assisted the family with arrangements.
Online condolences can be offered by visiting www.sonnenburgfamilyfh.com