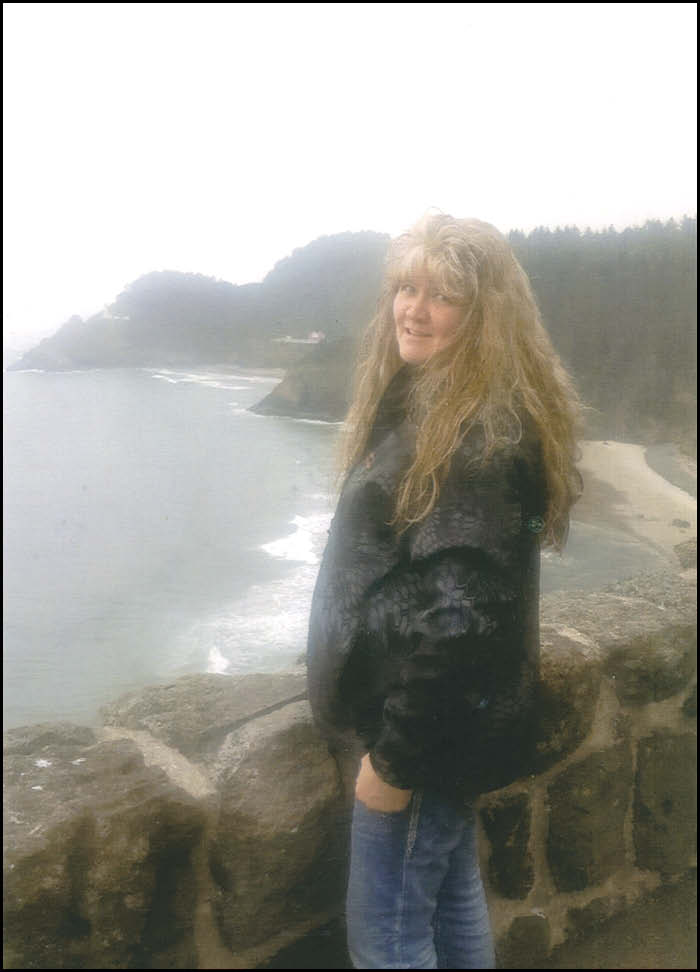 July 29, 1969 – Jan. 6, 2021
"Lisa Kay" (Henze) Powell, 51, passed away on Jan. 6, 2021, from cancer at home, with her family by her side, in Oakridge, Ore. She was formerly from Wilton, Wis.

Lisa was born on July 29, 1969, in Waverly, Iowa, to Dale and Mae Henze. When she was about 2 years old, she moved with her family to Wilton, Wis., onto a dairy farm. Here, many "good times" were had with family, friends, and neighbors. This is where she grew up, attended Wilton School, and then graduated from Royall High School in Elroy, Wis., in 1987. Activities during this time were showing cattle at numerous fairs, riding horses in parade, and junior high cheerleading.
After graduation, she worked for Midor Inc. in Elroy, Wis.
Then, in 1988, she moved out west with her family to Oakridge, Ore. She was employed in Oakridge by several jobs through the years. They were the Dead Mountain Echo newspaper, Timber Jim's Pizza, Oakridge Sand and Gravel, Sonny's Sport Shop, and, for the last nine years, she was employed by Pacific Excavating in Eugene, Ore. She really loved this job of doing all of their payroll there.
While working for Sonny's Sport Shop, she could direct people where to go for the best fishing and hunting spots because she knew where they were! And, also, while working there, she rode horseback through the Cascade Mountains several times.
Lisa was united in marriage to "Mike" Powell on Dec. 27, 1997.
Her family played a very important part in her life. When the weekend came, they would all go camping, boating, or four-wheeling, and take their dragster to the races, or just drive over to the coast to enjoy the ocean. Then, when the school week started, she was very involved in the children's school and sports events. She probably never missed one game, because that was a top priority in her life!
In the summer months, Lisa would transport her boys to Wisconsin so they could spend "quality time" with their grandparents, Dale and Mae Henze, and all of their relatives and friends in rural Wisconsin for the summer. She would then return to Oregon and pick up a hammer and saw to work on home improvements. She even remodeled their garage and made it into an extra bedroom. And with the help of her dad, Dale, she got the remodeling project done.
Lisa was very active in her community also. She would help with the Toys for Tots program, set up donations for anyone in need, and when there were fundraisers — there she was again!
Lisa led a very balanced life. She worked hard and played hard.
Lisa is survived by her loving husband of 23 years, "Mike" Powell Sr.; three sons, Kyle Powell, Kole Powell (his fiancée Chelsie Grifith) and Michael Powell Jr., all of Springfield, Ore.; two stepchildren, Kody Powell of Lebanon, Ore., and Tauni Powell of Vancouver, Wash.; a grandson, Lucas Powell (Kyle's son) of Springfield, Ore.; her parents, Dale and Mae Henze of Wilton, Wis.; her father-in-law, Jerry Powell of Oakridge, Ore.; two brothers, Kevin Henze of Norwalk, Wis., and Brian (Melissa) Henze of Norwalk, Wis.; a niece, Briana (Doug) King of Norwalk, Wis.; her double-related aunt and uncle, Dallas and Laura Henze of Elroy, Wis.; her double-related cousins, Todd Henze (Melodee Baisley) of Tomah, Wis., and Travis (LaVonne) Henze of Elroy, Wis.; many second and third cousins in Wisconsin; and many aunts, uncles and cousins in Iowa.
Due to Covid-19, arrangements for a Celebration of Life will be determined on a future date.
Lisa will be greatly missed by many, but never forgotten. Her sweet memory will be etched on our hearts forever.
See ya later, Lisa!