Linette C. Hatfield, 82, of La Farge, Wis., passed away Friday, May 26, 2023, at Vernon Acres Assisted Living in Viroqua, Wis.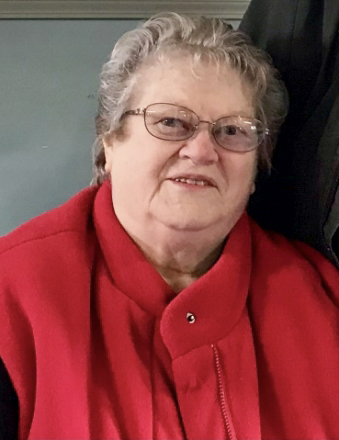 She was born Nov. 9, 1940, to John and Ella (Gebhardt) Bartels at home in the Warrens area. Growing up, she helped her father in the fields with both horses and tractors, did chores, and gardened with her mother. She attended Hill School through eighth grade and graduated from Tomah High School, where her curriculum was primarily secretarial skills, used on the yearbook committee, her religious associations and in later employment. Prior to marriage and family, she worked at Keene's Transfer and later in life became a data processor at Fort McCoy during the Cuban Refugee Crisis.
Linette's faith and church were a big part of her life. She served as a Sunday School teacher and officer, worked with the young people, was a member of the ladies' aid, and was a nursery organizer. For many years, her fingers were stained with mimeograph ink from the production of the church's bulletins! She was a member of other religious and civic organizations — Women for Christ, Crusades for Christ, Future Homemakers of America (FHA) — and was a New Horizons advocate.
Some of Linette's favorite hobbies included raising horses and other animals, riding with the wagon train, gardening, canning and bookkeeping. She also loved making "pretty" things with her knitting needles, yarn, crochet hooks and thread. There are many baby blankets and doilies around the country to attest to this. In later years, she was a supporter of many political and religious groups.
She was married to Kenneth Hatfield on Dec. 5, 1998. Together they enjoyed attending and participating at Kenneth's many string instrument performances. She enjoyed singing and listening to Ken play. One of Linette's greatest joys was loving and caring for her husband, sons, stepchildren, and their families.
She is survived by her husband, Kenneth Hatfield, and three of her four sons, Douglas (Dawn) Duncan, the late Randel (Tammi Frost) Duncan, Gregory (Shawn) Duncan and Jason (Samantha) Duncan.
She also is survived by her grandchildren:
• (Doug and Dawn's) — Drew (James) Kenworthy and Katelyn (Adam) Gewiss
• (Randel and Tammi's) — Jessica (Brian) Cram; (Tammi's) — Logan (Mary) Frost and Cassandra (Shannon) Rupp
• (Jason and Samantha's) — Jake Duncan, Luke Duncan, Caden Blanchard, Madeline Duncan, and Dakota Martin
She is survived by her great-grandchildren, Brielle, Violet, Callie, and Patrick Kenworthy, Titus Gewiss and another great-grandchild on the way, and Dylan Cram; her stepchildren, Barbara (Stuart) Young, Martin Hatfield, Geneva (Harold) Gillett, Kenneth (Denise) Hatfield, Arnold (Angela) Hatfield, Jeanne (significant other Steve Hendrickson) Hatfield, Johnathan (Bonnie) Hatfield and Joann Rondfelt; her siblings, Elda "Toodie" Hubert, Donna Rupp, Garland Bartels, and Sharon Bourbeau; along with many step-grandchildren and step-great-grandchildren.
She was preceded in death by her parents, John and Ella Bartels; her son, Randel Duncan; her stepson-in-law, Joseph Rondfelt; and her stepdaughter-in-law, Billie Hatfield.
Memorial Services for Linette will be at 2 p.m. Saturday, June 10, at Grace Community Church in Ontario. Pastor Bruce Milleman will officiate. A luncheon will immediately follow the service at the church, and a private burial will take place at the Mount Vernon Cemetery in Tomah.
Family and friends are invited for a visitation on Saturday from 12 p.m. until the time of the service at the church. The Torkelson Funeral Home of Tomah is assisting the family with arrangements. Online condolences may be offered at www.torkelsonfuneralhome.com.