Linda Burch, 61, of Sparta, Wis., a loving wife, proud mother, and devoted grandmother passed away peacefully Thursday, Nov. 9, 2023. She was born Aug. 5, 1962, to Robert and Carol (Lunde) Tway. She grew up in Avalanche, Wis.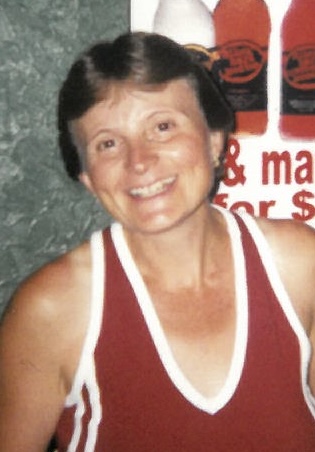 Linda graduated from Westby High School in 1980. In May 1985, she had her daughter, April Anderson, and in August 1987, she had her son, Matthew Anderson. On March 5, 1993, she married Bryan Burch and spent almost 31 years as his wife. Linda and her family lived in Ontario, Wis., for 17 years before moving to the township of Leon in 2009. Linda worked in manufacturing for most of her career. She was an exceptionally hard worker her entire life.
Linda was an excellent baker and cook. She loved trying new recipes, and she created some of her own. Cooking food for people was one way that she expressed her love to others. Linda took great pride in caring for her home. She enjoyed reading and was an avid walker who relished going for long walks. She also loved listening to music and dancing. Linda had a very generous spirit and she genuinely cared for others.
She treasured spending time with her four grandchildren, and she enjoyed attending all their activities.
Linda is survived by her husband, Bryan Burch; her daughter, April Anderson; her son, Matthew (Rachel) Anderson; and her grandchildren, Elena, Aubrey, Freya, and Oliver. She also is survived by her mother, Carol Lunde; her sister, Cindy Weber; her brother, Robert Tway Jr.; her father-in-law, Norbert (Betty) Burch; her brother-in-law Bill (Pam) Burch; and many nieces and nephews.
Linda's father, Robert Tway Sr., and her brother-in-law, Scott Weber, preceded her in death.
Linda was an inspiration to her family and those who knew her. She will be deeply missed, and her memory and spirit will live on in the hearts of all who knew and loved her.
A celebration of life will be from 1–5 p.m. Sunday, Nov. 26, at Club 16 in Sparta.
The Torkelson Page-Smith Funeral Home is assisting the family with arrangements. Online condolences may be offered at www.torkelsonfuneralhome.com.