Kyle K. Larrabee, 49, of rural Elroy, Wis., passed away Wednesday, Sept. 15, 2021.
He was born Dec. 24, 1971, to Crystal (Walters) Larrabee and William Larrabee.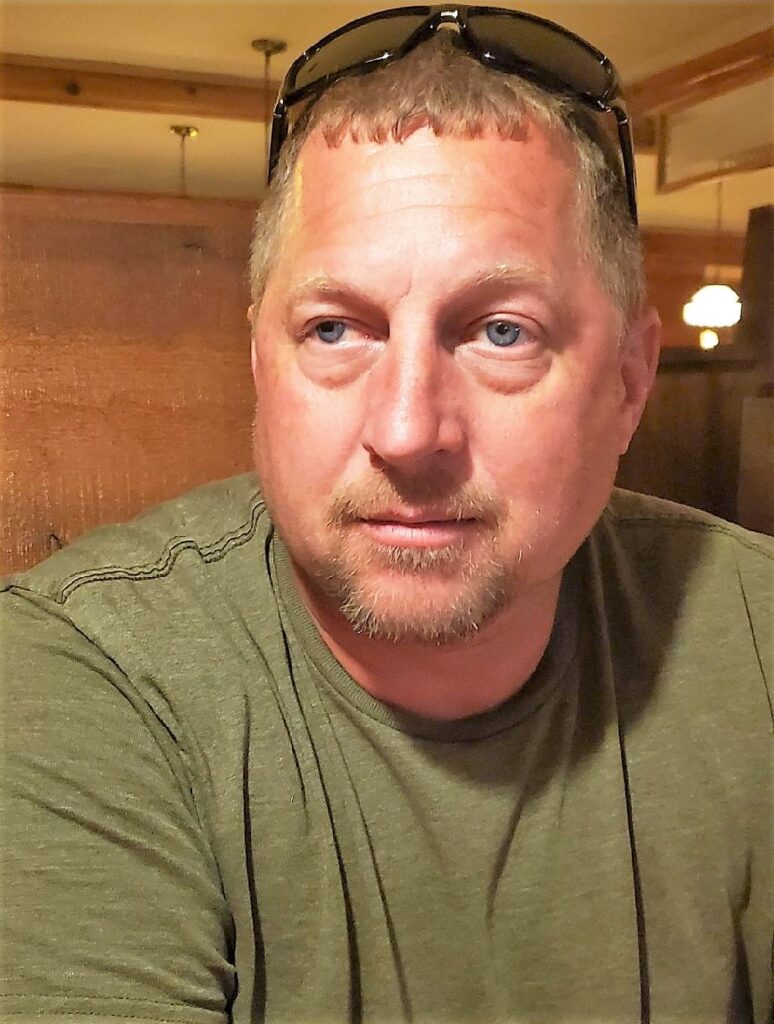 Kyle graduated from Orfordville High School in 1991. In school, he played football, wrestled, and was an Eagle Scout. He was an electrician in the Janesville/Beloit area for 20 years before moving to Elroy.
Kyle was married at his home to Brook Weber on Oct. 10, 2015. Kyle was a wonderful father and husband. He enjoyed gardening, camping, geocaching, going to different fairs and entertaining. He was a talented carpenter and was proud of his work. Kyle had a heart of gold and would help anyone, anytime.
He is survived by his wife, Brook; his daughters, Nicole, Patience, Ava and Zoey; three grandchildren; his mother, Crystal Larrabee (Dick Steffen); his brothers, Josh and Jeff; his mother-in-law, Bev Weber; and many other relatives.
He was preceded in death by an infant brother; his maternal grandparents; his paternal grandparents; his father-in-law; and other aunts and uncles.
Memorial funeral services will be at 12 p.m. Saturday, Nov. 6, at the Millards Prairie Church, W10900 County Hwy. W, Elroy, with Rev. Conrad Prell officiating. A time of visitation will be from 11 a.m. until noon.
The Picha Funeral Home in Elroy is assisting with arrangements. For online information, go to www.pichafuneralhomes.com.