Kristi Lyn Brandau, 68, a longtime Sparta, Wis., resident, passed away on March 17, 2023, surrounded by her loving family.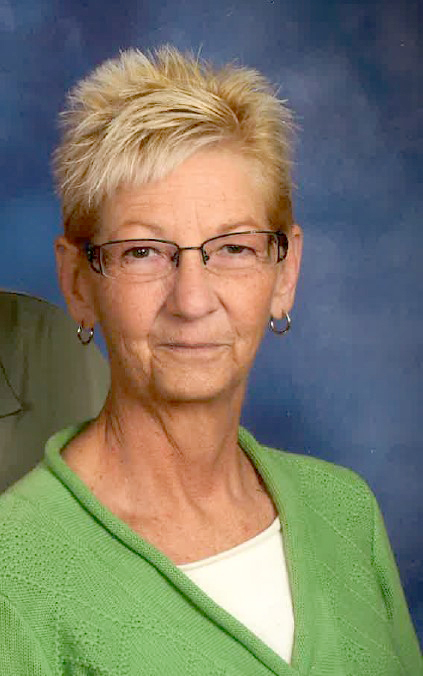 Kristi will forever be remembered as a beloved wife of the late Paul Brandau; loving mother of Kacy Nuehring, Kory (Aaron) Lueck, and Katy Brown; proud and adored grandmother of Hadyn and Hadly Bernett, Clara and Ella Brown, and Bentley and Lily Lueck; dear baby sister of Karen (Don Heidrich) Steindorf and Connie (Paul) McCusker; and daughter to the late Given and Dorothy Klein.
She is further survived by her brothers-in-law, Richard (Carol) Brandau and David (Cathy) Brandau; her sister-in-law, Mary Ellen Brandau; and nieces and nephews.
Kristi was born in Arcadia, Wis., when her family lived in Fountain City. They moved to Ontario, Wis., in 1961, where she lived until she graduated from Brookwood High School in 1972. She moved to Wilton and then Cashton for a brief time when she and Paul ventured into farming. They moved to Sparta in 1978, living there until her final move to Tomah in 2022 to be near her daughters.
Kristi lived a full, happy life despite struggling with illness for most of her lifetime. She battled Crohn's disease, and beat breast cancer, lung cancer (twice), and melanoma cancer. She succumbed to pneumonia as her last brave battle. Kristi was the heart of her family.
She fell in love with Paul Brandau, whom she married on May 18, 1974. They had four children. Their oldest child, Matthew, died after only six short days of life. She lived for her daughters, Kacy, Kory and Katy, and her six grandchildren. They were the love of her life.
Kristi attended Eau Claire Cosmetology School and was the family hairdresser! She had a variety of interesting jobs, from working with the R. Brandau Livestock, Brandau Hill Auction, B & B Plumbing, First Choice Realty, and SFI Inc.
Kristi was an avid crafter who made numerous cross-stitch baby quilts and many other projects. In addition, Kristi loved playing cards and going to bingo. She attended many Green Bay Packers games with her sister, was an avid wrestling fan, and enjoyed watching Badger games on television. You could hear her cheering from any seat in the house! Kristi always had a smile on her face. She was a joy to be around. She touched many hearts. Her family and friends will remember her as the kindest, most loving person they knew. She will be truly missed.
"The pain of missing you is a beautiful reminder of the joy of loving you." — Dean Jackson
Kristi was preceded in death by her infant son, Matthew; her beloved husband, Paul; her granddaughter, Ella; her parents, Given and Dorothy Klein; and Harold and Emogene Brandau.
A celebration of Kristi's life will be from 11 a.m. to 2 p.m. Saturday, March 25, at Lanham-Schanhofer Funeral Home and Cremation, Sparta. Burial will follow at South Ridge Cemetery, 25525 County Hwy. P, rural Ontario, with Rev. Randy Williamson officiating.
Online condolences may be offered at www.schanhoferfh.com.
Lanham-Schanhofer Funeral Home and Cremation, Sparta, is assisting the family with arrangements.