Kenneth G. Koebernick of Wilton passed away Wednesday, May 5, 2022, after reaching the age of 86 years old.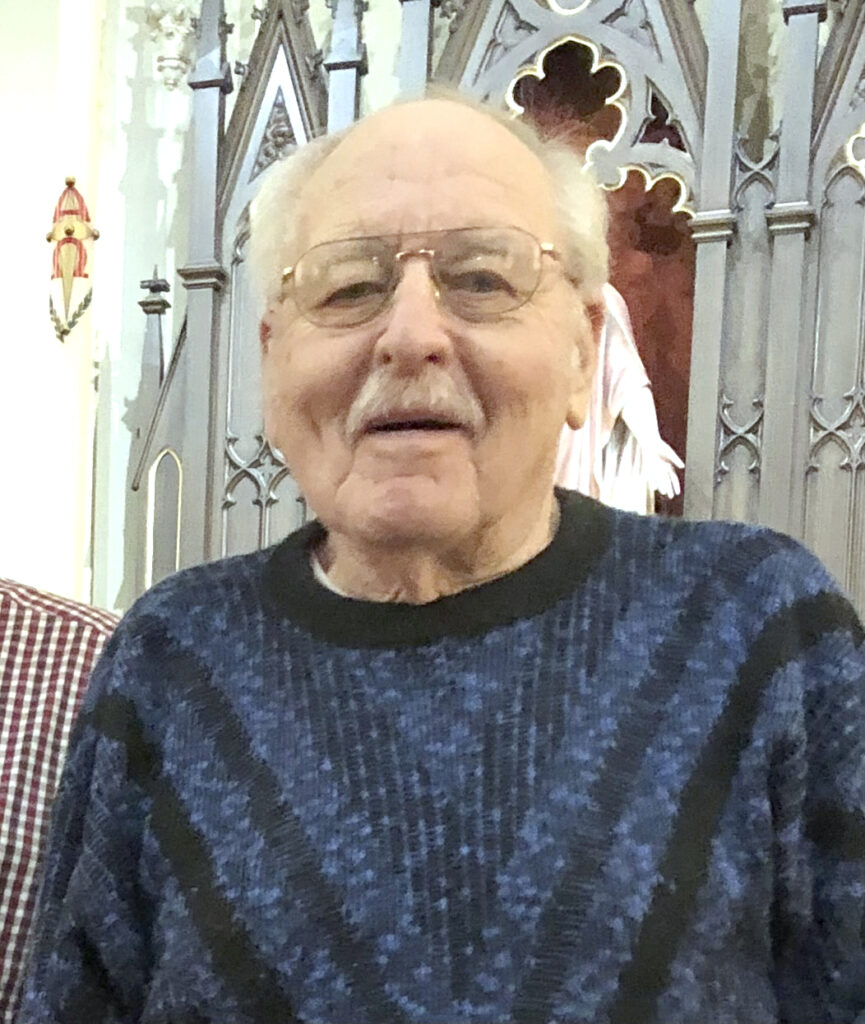 Kenneth was able to stay in his childhood home up until the final few weeks of his life, when his health began to spiral downward quickly. He died peacefully at Serenity House in Tomah, Wis.
Kenneth was born March 28, 1936. to George and Sophie Koebernick of Wilton.
After graduation, he attended UW-Madison, and then moved to Milwaukee, where he worked in finance until he was drafted in 1958. During his time in the Armed Forces, he was able to visit Korea and Japan. This experience instilled in him a love for travel. His adventures took him fishing in Canada and to various places in the United States, including the Grand Canyon, Washington, Wyoming, Colorado, and the Dakotas.
After his discharge, he returned home to Wilton, where he took over the family farm for many years. Eventually he left farming and spent the rest of his career working at the bank in Wilton. We've heard many stories of people receiving loans from Uncle Kenny when no other lenders would work with them. He gave loans based not on credit scores but on faith and trust in the human spirit. He was our very own "George Bailey."
Kenny loved to play piano and organ and spent many hours listening to his favorite record albums. He loved to look through old photo albums and reminisce about old times and the people and places he missed. He was an amateur wine maker and had a green thumb. He loved to spend his evenings admiring the things he'd planted and nurtured in his yard.
He loved to go for long drives and point out places he remembered. In these moments, his mind sparkled with wonder and gratitude for the beauty of God's landscape. He never took for granted where he came from.
Kenny was a member of St. Paul's Lutheran Church in Wilton, where he taught Sunday school for many years, played the organ, and was even known to deliver a sermon from time to time. He was a good friend to everyone, and he touched the lives of many people with his kind and generous spirit, taking care of both his aging parents and numerous elderly family members and friends. He never had a lot of material wealth, but Uncle Kenny was rich in friendship.
He loved animals, and they loved him. His dog Buddy and his cat (KC) slept with him every night and are surely missing his gentle presence.
His life was a living example of Ephesians 4:32 — "And be kind and compassionate to one another, forgiving one another, just as God also forgave you in Christ."
He was preceded in death by his parents, George and Sophie (Wendorf) Koebernick; his sisters, Grace Shell of Cumberland, Wis., Silvia Von Ruden of Norwalk, and Marion Jackson of Tomah; and a nephew, Ronald Koebernick of Whitewater, Wis.
He is survived by his nephew and long-term caregiver, Theodore Koebernick of Wilton; his nephew, Terry Koebernick and wife Cindy; and several great-nieces and great-nephews, as well as many other beloved family members and friends.
There will be a visitation at St. Paul's Lutheran Church in Wilton on Sunday, May 15, from 4–7 p.m. and Sunday, May 16, from 10–11 a.m., with funeral services to follow.
Burial will be in the church cemetery with military honors by the Hanson-Stark-Leath-Paeth American Legion Post 508, followed by a celebration-of-life luncheon at the Wilton American Legion.
In lieu of flowers, please send donations to St. Paul's Lutheran Cemetery.