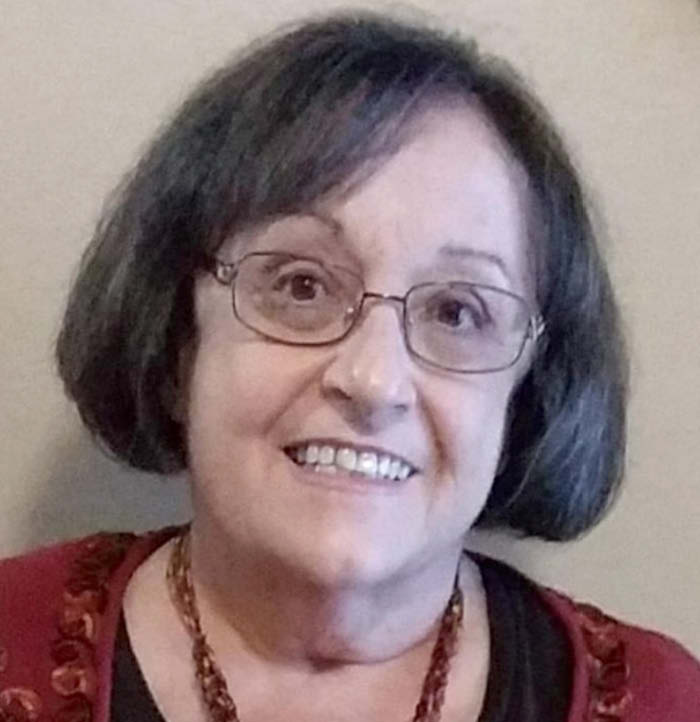 Kathryn Ann O'Gara, 67, of Wilton died Friday, May 7, 2021, at her home.

She was born Oct. 18, 1953, to Gerald and Lucille (Hansen) O'Gara at the Sparta hospital. She was baptized and confirmed at St. John the Baptist Catholic Church in Wilton. She was a member of the Brookwood High School graduating class of 1971.

After high school, Kathy attended the University of Wisconsin-La Crosse before moving back to Wilton. Kathy was united in marriage to Sam Michel at St. John the Baptist Catholic Church. She went to work as a Travel Pay Tech, first at Fort McCoy, and then at Camp Williams until her retirement. Kathy volunteered at the Monroe County nutrition site in Wilton and served on its board. She also served as an election judge for the Village of Wilton.

She loved to talk politics and was a hardcore Democrat. When it came to politics, it was always better to agree to disagree with her on some issues with her Republican friends.

Kathy was blessed with a green thumb and loved her plants. She recorded her own farmer's almanac by keeping a record of when she would plant and what and when things grow the best; she kept a very detailed journal.

She had a special spot in her heart for birds and cats. She enjoyed spending time thrifting, visiting flea markets, and shopping at outlet stores.

Kathy was a loving grandma and always had chocolates for the grandkids at her house. She was an excellent cook and will always be remembered for her cheesy potato hotdish and snicker salads.

Kathy had an honest demeanor and said what she thought; she was kind and generous and will be sadly missed by all who knew and loved her.

She is survived by two children, Emily Michel of Elroy and Shane Michel of Wilton; five grandchildren, Jenna and Dylan Bell, Michael and Matthew Boggs, and Kohner Gamroth-Michel; four brothers and sisters, Gerald "Dick" (Carolyn) O'Gara of New Richmond, Sharon (Joseph) Degenhardt of Tomah, Roger O'Gara of Wilton, and Mary (Jack) Mueller of Utica, Minn.; and many nieces, nephews and other relatives and friends.

She was preceded in death by her parents and Sam Michel.

A Funeral Mass of Christian will be at 12 p.m. Thursday, May 13, at St. John the Baptist Catholic Church in Wilton. Father John Ofori-Domah will officiate. Burial will be in the church cemetery at a later date.

Relatives and friends are invited to call on Thursday from 10 a.m. until the time of the service.

Online condolences may be sent to www.sonnenburgfamilyfh.com. The Smith-Nelson Funeral Home is assisting the family with the arrangements.