Katharine L. Wallace (Dougherty), 39, of Ontario, Wis., passed away Sunday, April 30, 2023. Katie was born to Eugene and Kay (Doyle) Dougherty on Aug. 1, 1983.
Katie married the love of her life, Kelly Wallace, on July 17, 2004. They were blessed with three lovely daughters, Deanna, Mallory, and Brooklyn. Katie had many nicknames as she grew up, but her favorites were Kate, Katie, Mom, and Auntie Katie.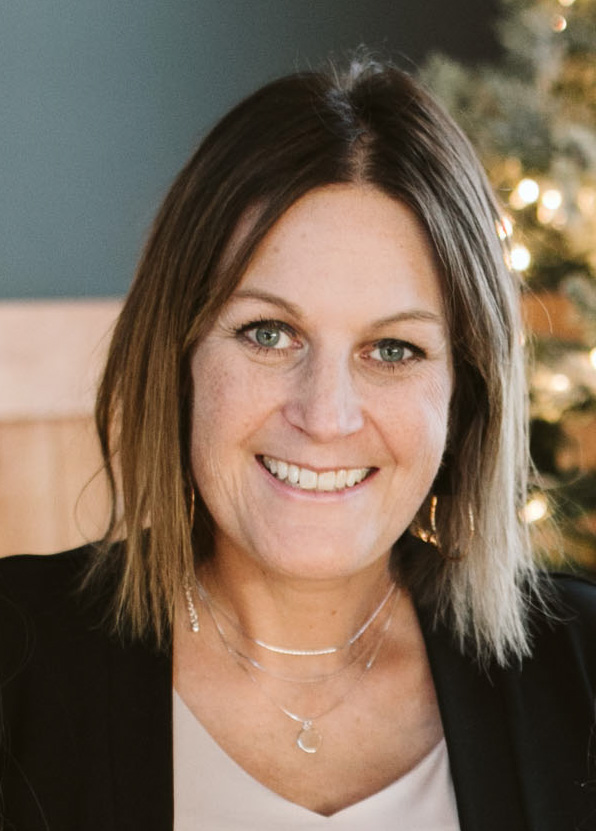 Katie cherished time spent with her family, whether they were at a ballpark, watching the Brewers and Badgers, traveling to Broncos games, picking out Christmas trees, playing games or just vegging on the couch. Her idea of a vacation was time spent with family. Katie's girls were her world. Hanging out with Deanna in the shop, making T-shirts; going on Starbucks runs with Mallory; and all the snuggles with Brooklyn, her little shadow: these were the moments Katie lived for. She was their biggest cheerleader and so enormously proud of their accomplishments. Katie and Kelly were constantly on the go with the kids. But in tough times, during her difficult health battles, Kelly always stood strong, by her side, with encouragement and gentle support.
Katie loved God and tried to live for Him. She had a kind heart and would always treat others with a smile and kind words. Katie would do anything for her family and always put herself second to others' needs. Katie was strong, selfless, loving mother, wife, daughter, and sister. She had a love for life. The sun always shined a little brighter when she arrived.
In the last few years, she began a new hobby and passion with her sister. She took great pride in opening Journey On Boutique. Katie also enjoyed helping at school with the PTA and with many other volunteer opportunities. Katie was a great rummage sale shopper and looked forward to finding good bargains with her mom. She had a special connection to her dad and knew that he was only a phone call away. She enjoyed gardening and babysitting for her nephews, too.
Katie had a special relationship with her cousin, Paul Doyle, which played a significant role in her passion for teaching. She loved watching her students' progress and grow. Katie began her teaching career in the Tomah Area School District as a long-term sub at Tomah High School. She was hired as a full-time K-5 special education teacher in 2007. Katie continued teaching at Lemonweir and La Grange Elementary Schools until completing a stem cell transplant in 2016, when her immune system would no longer allow her to work with elementary students. She then worked at the Robert Kupper Learning Center until 2019, when her cancer returned. Katie had a second stem cell transplant in 2020. Even though Katie's health did not allow her to be employed, she continued to teach her nephews, Brady and Jackson, by taking them to the public library's preschool programs and to pre-K play date on Fridays at Brookwood. She was always up for a challenge of helping her children to put together projects for school.
Katie is survived by her husband, Kelly; her daughters, Deanna, Mallory, and Brooklyn; her parents, Gene and Kay Dougherty; her brother, Michael (Kelly) Dougherty; her sister, Geena (Travis) Skowronski; her grandmother, Florence Dougherty;  her brother-in-law, Shawn (Tiffany) Wallace; her father-in-law, Bill Wallace; her mother-in-law, Teesa Wallace; along with many aunts, uncles, cousins, nieces, nephews; and dear friends.
Katie was preceded in death by her grandparents, James and Verna Doyle and John Dougherty, and a cousin, Megan Doyle
Funeral services will be at 11 a.m. Saturday, May 6, at St. Paul's Lutheran Church in Wilton, Wis. Pastor Jamie Brieske will officiate. Burial will follow in the Hillside Cemetery in Wilton. Family and friends are invited for visitation Friday, May 5, from 4-8 p.m. at the Torkelson Funeral Home, 2224 S. Superior Ave., Tomah, Wis. Visitation also will be held Saturday from 10 a.m. until the time of service at the church.
The Torkelson Funeral Home in Tomah, Wis., is assisting the family with arrangements. Online condolences may be offered at www.torkelsonfuneralhome.com.