Joseph "Joe" Belsky went to be with his Lord, peacefully at his home, on Monday, Oct. 25, 2021.
He was born on July 16, 1935, to the late Thomas and Loretta (Betts) Belsky. He was baptized at St. Patrick's Church in Mauston. His early years were spent in the Mauston area. When he was 9, he and his family moved to a farm south of New Lisbon. He attended schools in New Lisbon and graduated in 1953. Joe furthered his education at Juneau County Normal School and received his teaching degree. It was there that he met and married his soulmate, Joan Anderson of Wilton.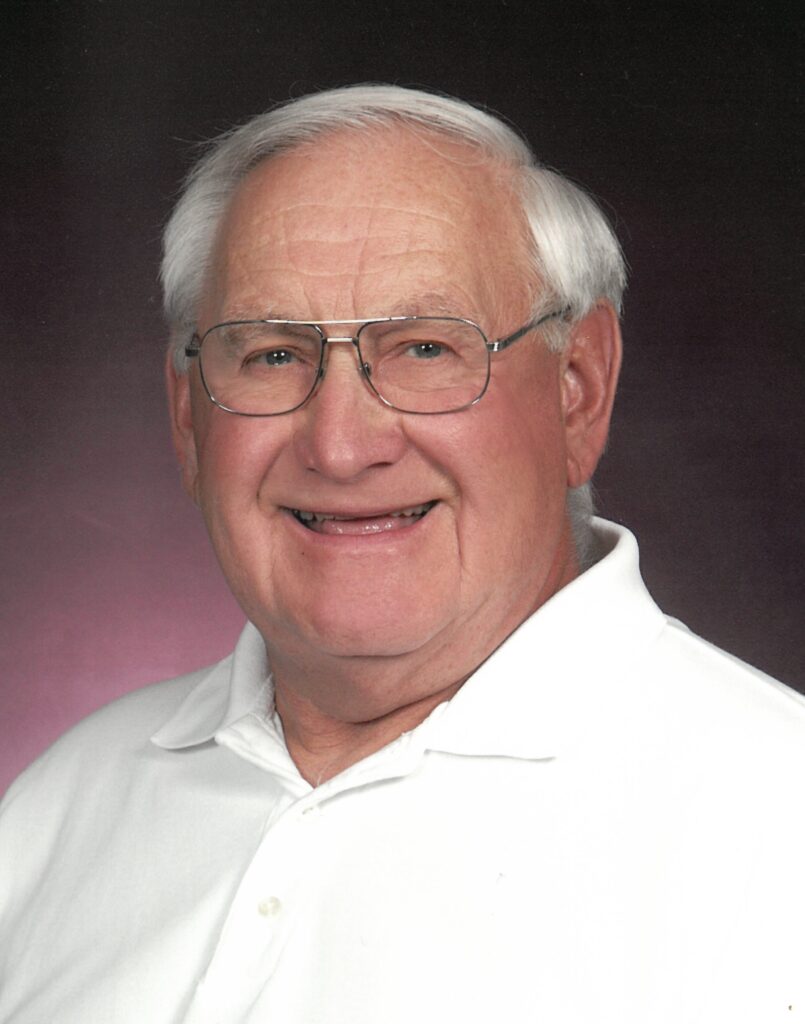 Joe taught school for two years, first at Hoile County School in Mauston, and the second year at Hustler Grade School as principal while also teaching the upper grades combined.
In 1961, he and his wife Joan and three sons moved to Kenosha, Wis., where Joe was employed by American Brass. He became an accomplished technical sales representative. Joe was known for his strong communication skills.
In 1993, the Brass closed in Kenosha. Joe was given the opportunity to move to Seattle, where he worked for Alaskan Copper and Brass. Joe and Joan both retired after seven years there. When they were not working, they enjoyed exploring the beautiful state of Washington. They felt blessed when family came to visit and explore with them.
In 2000, Joe and Joan returned to Wisconsin to settle near family in the Kendall area. They are faithful members of Faith Congregational Church in Wilton.
Joe was known as a master story/joke teller. He enjoyed traveling, and when long trips were no longer possible, Joe enjoyed "toddling around" to discover the back roads of western Wisconsin. He found contentment when watching a wide variety of birds at his bird feeders. A pair of binoculars brought deer and other wildlife into view, one of the benefits he enjoyed by living in the country.
Nothing brought more joy to Joe than to have family and friends come to visit. He loved a good conversation with anyone, always wanting to learn more about them and their families.
Survivors include his wife of 67 years, Joan; his brother, John; his sisters-in-law and brothers-in-law, Alice Brandau, Roger and Nora Jean Neitzel, and David and Barb Anderson; three children, Michael (Jayne), Mark (Joy), and Greg (Laura); seven grandchildren, Kurt (Kim), Christie (John), Joshua, Carissa (Trent), Andrea, Andrew (Brittany), and Erik (Kimberly); and 11 great-grandchildren, Kyle, Kolin, Nicia, Tucker, Josephine, Lukas, Dylan, Jake, Wyatt, Everett and Asher.
Joe was preceded in death by his parents, Thomas Sr. and Loretta Belsky; a brother and sister-in-law, Thomas and Quretta Belsky; a sister and brother-in-law, Evelynn and John Fleming; and his brothers-in-law and sisters-in-law, Norman and Margaret Anderson, Robert Brandau, Janice Belsky.
A funeral service will be at 11 a.m. Friday, Oct. 29, at Faith Congregational Church, 502 Enderby St., Wilton. Pastor Andy Wallman will officiate. Burial will be in Hillside Cemetery in Wilton. Relatives and friends are invited for a time of visitation on Friday at the church from 9:30 a.m. until the time of the service. The Smith-Nelson/Sonnenburg Funeral Home in Wilton is assisting the family with arrangements. Online condolences can be offered by visiting www.sonnenburgfamilyfh.com.