Jon Griffin Torkelson 88, of Cashton, Wis., passed away at his home Sunday, July 10, 2022. Jon was born Oct. 21, 1933, to Theodore "Ted" and Ethel (Lee) Torkelson. He was raised in Cashton and was a 1951 graduate of Cashton High School. After high school, Jon attended Luther College, where he played baritone with the college band.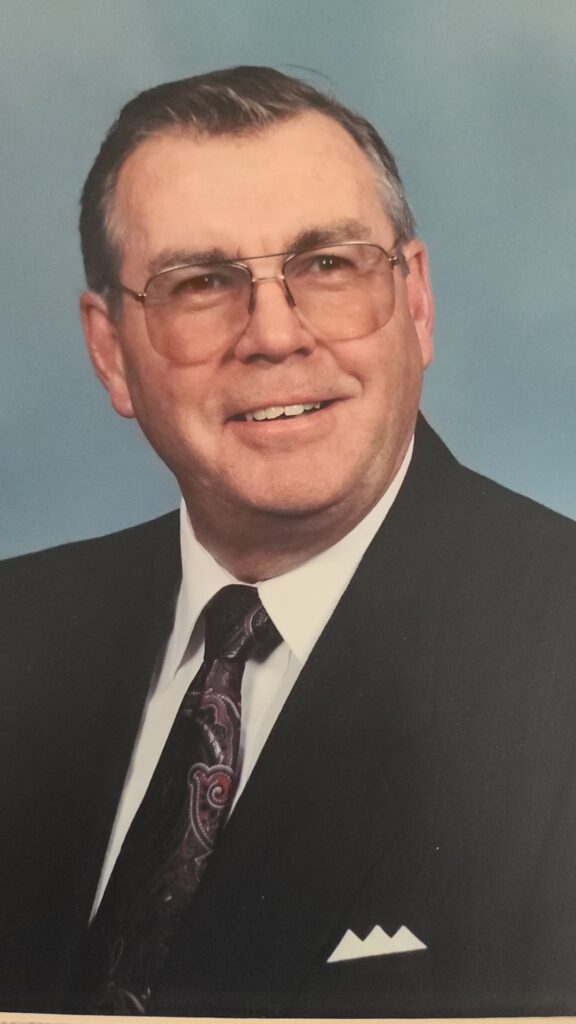 After college, Jon enlisted in the US Navy, where he also played the baritone in the Navy Band. After being honorably discharged from the Navy, he attended Mortuary Science School in Milwaukee, Wis. On a visit home from the Navy, he met his wife, Jan. They were married Aug. 20, 1960, in Weyauwega, Wis.
Jon's grandfather Christ began Torkelson Funeral home in 1916. Jon's father, Ted, took over the funeral home, and Jon worked for him before eventually taking over the business himself. In 1976, he built a new furniture store and funeral home in his beloved hometown of Cashton.
Jon was an active member of the community, serving as a board member for the Bank of Cashton and volunteering as a longtime member with the Cashton Lions Club and many other community services. He was also a lifelong active member of Trinity Lutheran Church.
He had a true love for all sports and was thrilled to have shot a hole-in-one and bowled a #300 game in his life. He adored his wife Jan, and together they raised three beautiful children, whom he loved dearly. Jon had a great appreciation of music and could be heard singing to Jan up until his final days. His faith was steadfast and strong. Jon's big, happy smile and twinkle in his eyes will be missed.
Jon is survived by his wife of 61 years, Jan; his sons, Chris (Kelli) Torkelson of Milton, Ga., and their children, Connor and Kelsi, and Todd (Jennifer) Torkelson of Tomah, Wis., and their children, Tyler and Trey; his daughter, Julie (Scott) Burns of Waterford, Wis., and their sons, Skyler and Cole; his sister, Virginia (Orval) Hilden of Cashton, Wis.; along with nephews, other relatives and friends.
Jon was preceded in death by his parents, Ted and Ethel.
Funeral services will be at 11 a.m. Thursday, July 14, at Trinity Lutheran Church in Cashton. Burial will follow in Moen Cemetery, Cashton. Family and friends are invited for visitation Wednesday, July 13, from 4­­–7 p.m. at the Torkelson Funeral Home in Cashton. Family and friends also are invited for visitation Thursday from 10 a.m. until the time of service at the church. Online condolences are available www.torkelsonfuneralhome.com.