Jason R. Joseph, 44, of New Lisbon passed away on Sunday, Sept. 19, 2021, at his home.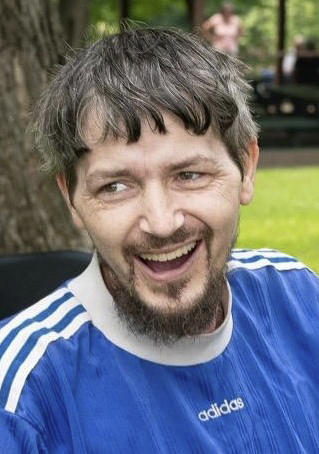 He was born June 8, 1977, to James and Carolyn M. (Pasch-Finstad) Joseph in Reedsburg. He was a member of the Hillsboro High School graduating class of 1996. After high school, he went to work for several area lumberyards. He had great interest in his family genealogy and traced his lineage back hundreds of years. He enjoyed studying geology, forestry and the outdoors. His walks in the woods were always an adventure; he often had a fishing pole in his hands or was out hunting mushrooms and ginseng. He was an avid sports fan, especially baseball. His athletic ability was a notch above the rest. Jason was a proud and loving father of Keatan. Keatan preceded him in death on Feb. 26, 2021. Jason was selfless and had a peaceful spirit. He had a heart of gold and was passionate about what he believed in.
He is survived by his parents, Carol of Wilton and James "Jim" (Sandy) Joseph of Viola; his siblings, Angela (Tim) Borchert of Christiana, Tenn., John (Dolly) Joseph of New Mexico, Ginger Joseph of Necedah, Matthew (Adriane) Joseph of Oakdale, Mark (Amber) Joseph of Viroqua, and Luke (Mary) Joseph of Hancock; and aunts, uncles, nieces, nephews, and other relatives and friends.
He was preceded in death by a son, Keatan A. Lund-Joseph; his stepfather, Ron Finstad; his paternal grandparents, Bob and Adelphia Joseph; and his maternal grandparents, Elmer and Dolores Pasch.
Funeral services will be at 11 a.m. Saturday, Sept. 25, at Grace Community Church, 100 Monroe St., Ontario. Pastor Bruce A. Milleman will officiate. He will be laid to rest in Dorset Valley Cemetery . The funeral service will be streamed through the Sonnenburg Family Funeral Home Facebook Page.
Relatives and friends are invited to call on Saturday at the church from 10 a.m. until the time of services. Online condolences may be sent to www.sonnenburgfamilyfh.com. The Smith-Nelson Funeral Home is assisting the family with the arrangements.