Jason J. Brueggeman, 46, of Wilton, Wis., passed away Saturday, Aug. 26, 2023, at Mayo Health in La Crosse, Wis.  Jason was born March 20, 1977, in Sparta, Wis., to Connie (Winchel) Brueggeman.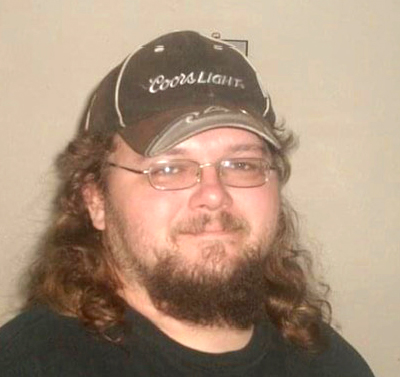 Jason was born with a passion for cars, and this love for everything auto carried through life with him. From taking his Ford Bronco and Mustang out on rides, to watching any racing forms on tv or live, were always a way for Jason to unwind. He also had a silly, sarcastic side, which his family and friends loved. He could bring a smile out even under the toughest of circumstances.
Jason would beam at the mention of his two daughters; being their father was something he was enormously proud of. They were the loves of his life. He was a friend to all who knew him and was there to lend a helping hand to anyone around him in need.
Jason is survived by his children, Mercedes and Lilly Brueggeman, and their mother, Erma Hubbard; a sister, Nicole (Eugene) Springstead, and their son, Brady; Terry Coblentz, who was like a mother-in-law to Jason; along with many other relatives and great friends.
Jason was preceded in death by his mother, Connie (Winchel) Brueggeman, and his stepfather, Robert "Coon" Brueggeman; cousin, Jeremy Suhr; great-grandma, Annie Winchel; grandpa, Ron Winchel; along with other grandparents, and relatives.
Funeral services will be Friday, Sept. 1, at 1 p.m. at Grace Community Church in Ontario, Wis. Pastor Bruce Milleman will officiate. Family and friends are invited for visitation from 11 a.m. until the time of service at the church.
Family and friends are encouraged to wear your favorite Ford or Coca-Cola attire in Jason's memory.
The Torkelson Funeral Home of Ontario is assisting the family with arrangements. Online condolences may be offered at www.torkelsonfuneralhome.com.