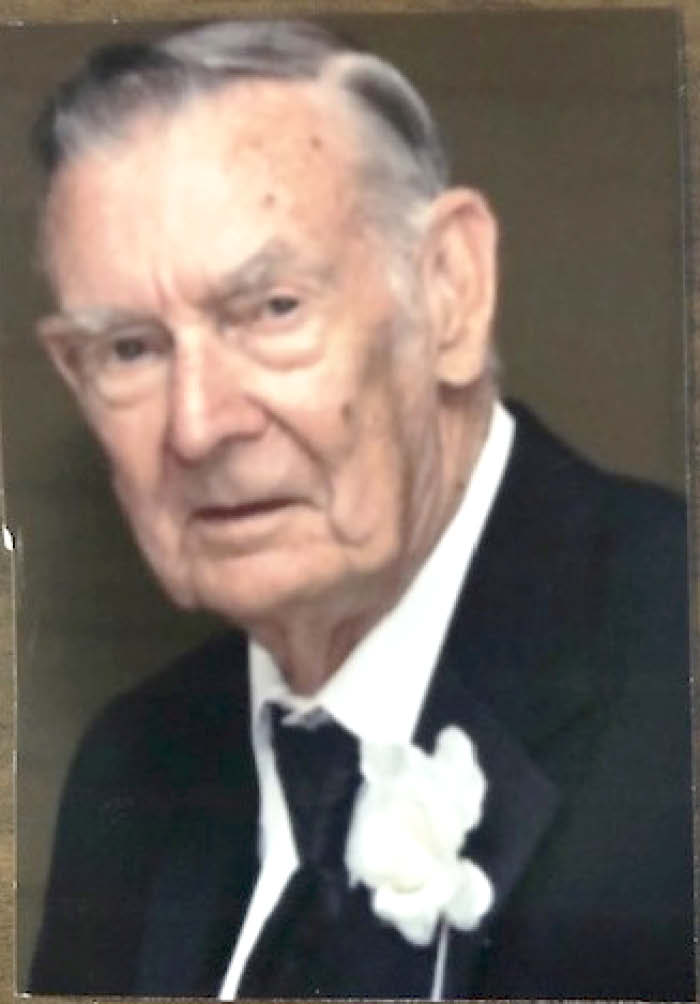 Jackson Eugene Calhoon, 87, of Wilton, Wis., passed away at home, surrounded by his family, on Sunday, Feb. 14, 2021. Born Nov. 1, 1933, to Hazel and Warren Calhoon, he was one of 10 children.

He graduated from La Farge High School in 1951. After graduation, he left the family farm and moved to Janesville to find employment. He started working for Kresge's Department Store. That is where he met Muriel Hanke, his wife of 68 years. They were married on July 26, 1952, and had five children, Gary, Marilyn, Robin, Kimberly and Herbert.

Jack was hired at Fisher Body (GM) in 1953. He was a proud member of the United Auto Workers Union Local #95. He was elected to the executive board as recording secretary in 1968. In 1971, he was elected as first vice president and held that position until 1981. He retired in 1983 and moved his wife and two youngest children to Ontario.

Jack loved the outdoors and was an avid trout fisherman. He also enjoyed hunting and trapping. Jack took many trips to Hayward, Wis., deer hunting with his brothers and nephews. In the spring every year, he hunted morel mushrooms, and in the fall, many hours were spent looking for ginseng. Jack's other favorite hobby was going to casinos.

He was a loving father, grandfather, great-grandfather and great-great-grandfather. He was well respected by family and friends. Jack never spoke badly about anyone or got too excited unless politics came up for discussion. He will be forever missed.

Jack is survived by his wife of 68 years, Muriel of Wilton; his children, Gary (Faith) Calhoon of Warsaw, Ind., Marilyn "Joey" Dodson of Ontario, Wis., Robin (Steve) Sainsbury of Wisconsin Dells, Wis., Kimberly (Dennis Selhausen) Bly of Milton, Wis., and Herbert (Tina) Calhoon of Cashton; a sister, Bessie McElhose of Ontario; 50-plus grandchildren, great-grandchildren and great-great-grandchildren; and many nieces, nephews, in-laws, other relatives and friends.

Jack was preceded in death by his parents, Warren and Hazel; three brothers, Keith, Dennis and James; and five sisters, Bernice Osgood, Loraine Schmitz, LaVon Sheldon, Leona Paulson and Rose Phelps.

Private family funeral services are being planned. Family and friends are invited for visitation Friday, Feb. 19, from 4–6 p.m. at the Torkelson Funeral Home in Ontario. Burial will be held at a later date in Billings Creek Cemetery. The Torkelson Funeral Home of Ontario is assisting the family with arrangements.

Keeping our families and community safe is important to us; therefore, we ask that those in attendance please wear a mask at all times. Masks will be available at the funeral home. Online condolences may be offered at www.torkelsonfuneralhome.com.