Harvey Eness, 78, of Ontario, Wis., passed away at home Monday, Nov. 29, 2021. He was born March 5, 1943, to Thomas Harlan and Elizabeth (Olson) Eness in Ames, Iowa.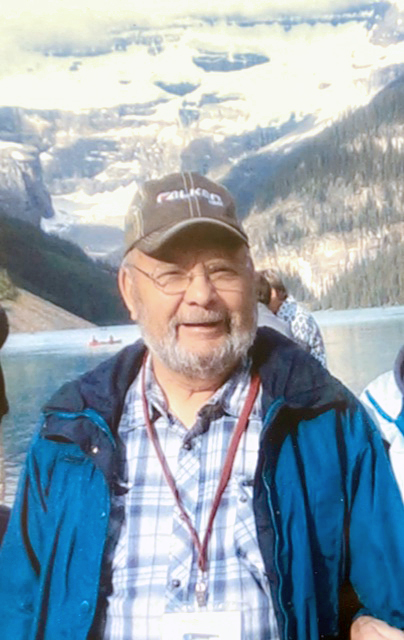 In 1965, Harvey moved north to Ontario, Wis., where he purchased his first farm on Brush Creek.Because he loved everything about farming, Harvey often told people "I never had a job my whole life." He may have never had a "job," but his work resulted in one of the top-producing dairy herds in Vernon County. Harvey also was a patriot who served in the Army National Guard at the same time he started farming.
Harvey was certain that if there was fun to be had, it would be more fun with horses. A party was better with a hayride, wagon ride, buggy ride, or a few horse races. The only way to improve that would be the addition of mules.
Harvey was steadfast working the land. His choice was to hitch up a team of Belgian horses rather than jump on a tractor to finish the task at hand. Harvey took great pride in the accomplishment of a hard day's work and passed his passion for working the land and animal husbandry to all of his children. Harvey continued farming every day. Just two weeks ago, Harvey was pulling grain carts with his granddaughter, Leah, by his side for his son, Knute, who had taken over his farming operation in Boaz.
The Ontario Community Hall changed Harvey's life. Eighteen years ago, he was attending a performance by his brother, Tor, when Judy Clements danced her way into his life. On May 22, 2004, Harvey married Judy, his adventure companion. They loved to listen to country music, dance, and travel. They had great fun traveling on bus tours and, recently, came back from listening to great music in Branson, Mo. Harvey and Judy also shared a common love of horses and farming. From driving their buggies to riding their horses in parades, they were always at their happiest spending time with each other and their animals.
Harvey is survived by his wife, Judy; five children, Thomas David (Jill) Eness of Lewistown, Mont., John (Carolyn) Eness of Viroqua, Dena (Nevin) Hillegass of Richland Center, Wis., Kristine (Aaron) Palmer of Richland Center, Wis., and Timothy Knute (Sara) Eness of Muscoda, Wis.; Judy's daughter, Pamela (Andrew) Tan of Amherst, Mass.; 16 grandchildren, Ellie, Evie, Erica and her daughter Piper (Harvey's great-granddaughter), Alexis, Erin, Trent, Sadie, Tara, Dakota (Logan), Braiden, Cutler, Jared, Leah, Jamie, Levi and Jack; his siblings, Esther Peterson, Ida (Gene) Von Ruden, Eirik (Cheryl) Eness and Tor Eness; Judy's seven grandchildren; along with many nieces and nephews, cousins and friends.
Preceding him in death were his parents, Tom and Elizabeth Eness; his sister, Ingeborg "Inga" (Eness) Gerber; his brothers-in-law, Orval Baldwin and Pete Peterson; and Judy's daughter, Julia Duprey.
Funeral services will be at 11 a.m. Friday, Dec. 3, at Grace Community Church in Ontario, with Pastor Bruce Milleman officiating. Burial with full military honors will follow in the Rockton Cemetery. Family and friends are invited for visitation from 4–7 p.m. Thursday, Dec. 2, at the Torkelson Funeral Home in Ontario. Visitation will also be held Friday from 10 a.m. until the time of service at the church.
Online condolences may be offered at www.torkelsonfuneralhome.com. 
In lieu of flowers, donations may be made to the American Legion in Harvey's name. Following the burial, friends and family are encouraged to gather at the Rockton Bar to share memories in honor of Harvey.
To plant a tree in memory of Harvey Eness, please visit our Tribute Store.