Gerald Patrick Lyden, 81, of Wauwatosa, Wis., and formerly of Wilton, Wis., passed away into eternal life Friday, May 26, 2023, at Froedtert Hospital in Milwaukee. He was born Jan. 9, 1942, in Tomah, Wis., to Muriel Phyllis Lyden.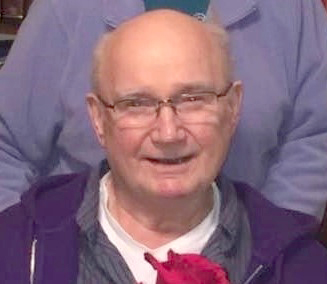 Gerald served proudly in the United States Army from 1960–1968. He married Ellen D. Cheever on Feb. 18, 1961, and worked 35 years for Briggs & Stratton Corporation in Wauwatosa as a machine operator. He was a member of Blessed Savior Catholic Church in Milwaukee and attended Spring Creek Church in Pewaukee, Wis. He enjoyed deer hunting, fishing, bowling, oldies, country music and traveling with his wife to every state in the United States, including driving their family to Alaska. They enjoyed many travels with the Hart Park Senior Center taking them to even Italy and Ireland. He was also a member of the Wilton American Legion Post 508. His smiling blue eyes and always looking to have fun will be dearly missed by his family and friends.
Beloved husband to Ellen Lyden of Wauwatosa; daughters, Cynthia Filippone of Menomonee Falls, Wis., Sandy (Christopher) Tree of DePere, Wis., Kristina Lyden of Wauwatosa. Brother to Marla (Steve) Nevsimal of Kendall, Wis.; cherished Grandpa to Vincent, Frankie, Jon-Erik (Tezara Buehner), Jordan and Great-Grandpa to Ezio and Aries; many loving relatives and friends.
Gerald was preceded in death by his mother, Phyllis Thurow; stepfather, Fritz Thurow; brother, Larry Lyden; and sister, Joanne Leak.
Visitation will be from 9–11 a.m. at St. John the Baptist Catholic Church in Wilton, Wis., on Thursday, June 8, with Mass of Christian Burial at 11 a.m. Father Cryton Outschoorn will officiate. Burial with full military honors by Wilton American Legion Post 508 will follow in St. John's Catholic Cemetery, and a luncheon will be provided at the Wilton American Legion. Additional visitation will be Friday, July 7, at 2 p.m. Memorial church service will be at 3 p.m. at Spring Creek Church Pewaukee, Wis. Memorial gifts may be directed to the Torkelson Funeral Home of Tomah on behalf of Gerald Lyden's Family. The Torkelson Funeral Home of Tomah is assisting the family with arrangements. Online condolences may be offered at www.torkelsonfuneralhome.com.