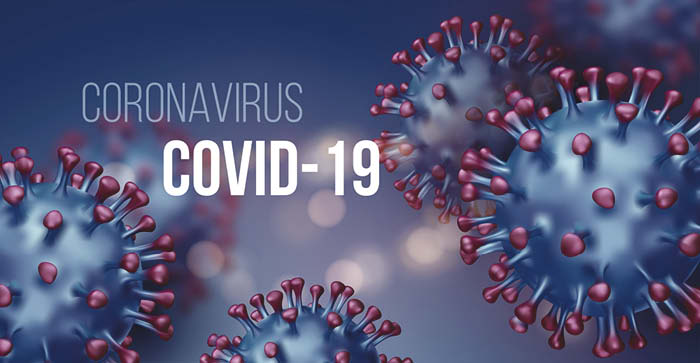 Vernon County's first Covid-19 case was reported Thursday.

The case involves a male in his 70s who has no known exposure via travel or contact with a confirmed case. The individual is isolating at home and will continue to do so based on Wisconsin Department of Health Services guidelines.

"We will remain in frequent contact with the individual to monitor their healthcare needs and to ensure that they are able to remain isolated at home while they are ill," said Beth Johnson, director/health officer for the Vernon County Health Department.

The Vernon County Health Department's and the Wisconsin Department of Health Services' (DHS) responsibilities include the following:

• Identifying and contacting anyone who has been in close contact with a person who has Covid-19. These people are asked to quarantine themselves for 14 days and will be monitored for fever and respiratory symptoms.

• Determining when a person can be released from isolation or quarantine

• Providing guidance to clinicians regarding testing

• Preparing our communities to control the spread of Covid-19

All individuals should monitor their health for symptoms of Covid-19-like illness, which include any of the following: measured temperature greater than 100 degrees, new or worsening cough, new or worsening shortness of breath, sore throat, body aches, headache, fatigue, nausea, vomiting, diarrhea and loss or smell or taste.

If someone becomes ill, even with relatively mild respiratory illness, they should do the following:

• Stay home. This means do not go to work, school, or public areas. If you need medical care, it is important you call first.

• While at home, separate yourself from other people in your home (as you would if you had the flu).

• Avoid sharing personal household items. After using these items, they should be washed thoroughly with soap and water.

• Wash your hands often and practice good hygiene.

• Monitor your temperature.

• Watch for a worsening cough or difficulty breathing. If breathing becomes difficult, contact your primary healthcare provider by phone for instruction first, unless you're experiencing an immediate life-threatening emergency — then dial 911.

This is a rapidly evolving situation. For the latest information, visit www.vernoncounty.org or www.dhs.wisconsin.gov/covid-19/index.htm, or call the Vernon County Health Department at (608) 637-5251.