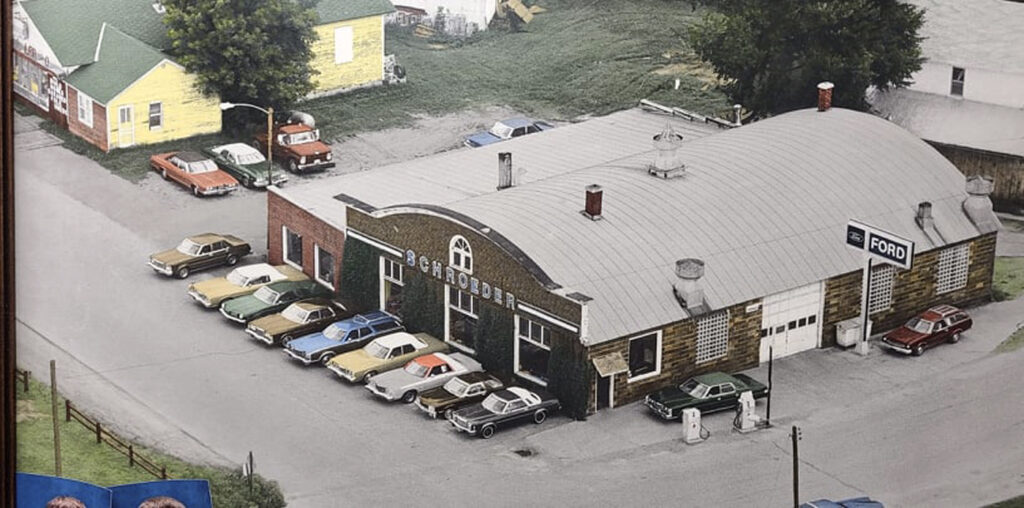 The "Last Hurrah to the Ford Garage" event is set for 4:30 to 6:30 p.m. today (Thursday, Oct. 21), when the public is invited to take a last look at the former Kendall Motors building.
Chili will be served, and a "hurrah toast" will be at 5:30 p.m. Vehicle purchase logs from 1965 to 1995 will be available.
The building was substantiallly damaged in the August 2018 flood and is on the FEMA buyout list. Next week, ownership of the property will transfer from Mary Jo Hill to the Village of Kendall, which will seek bids to demolish the property.
At one time, the Ford dealership had been in the same family for six decades. Otto Schroeder and Irvin and Arthur Roloff started the business in October 1929, and starting in 1965, Carl Schroeder, Otto's son, was president of the firm until selling the dealership to Dave and Donna Heilman in 1987.
The Heilmans operated Kendall Motors until 2006, when they sold it to Marty Koenecke of Koenecke Ford Mercury of Reedsburg. Koenecke operated the dealership for about two years, ultimately selling the building to Mary Jo Hill in 2013.