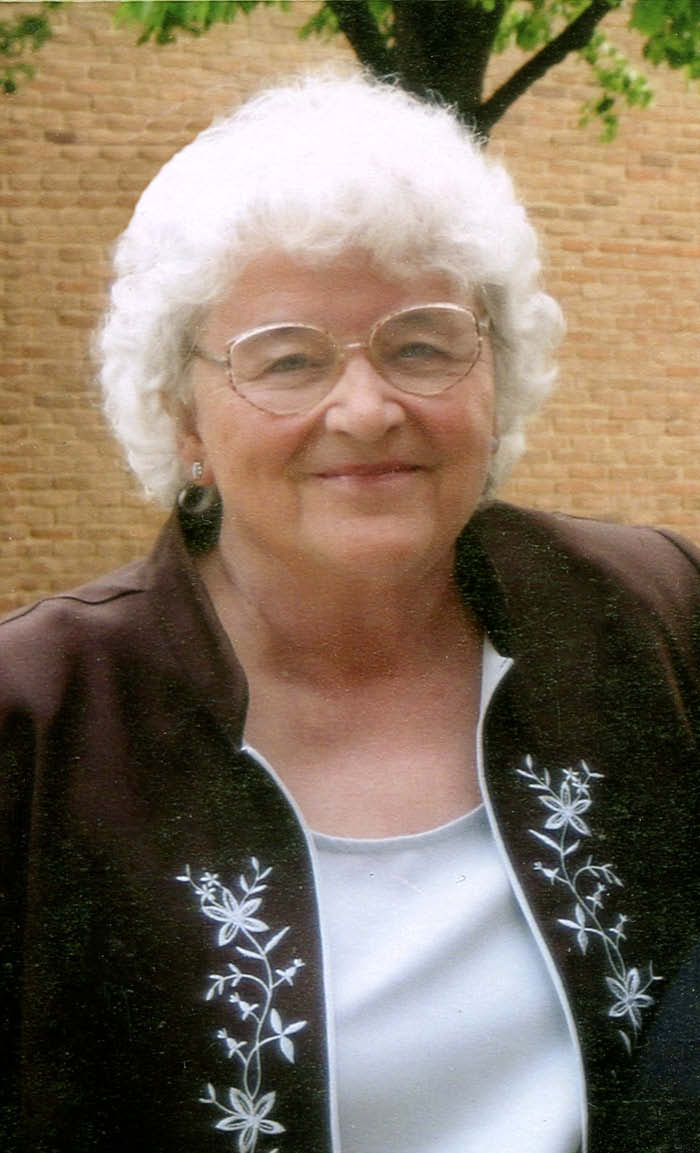 Emme Lou Stoddard, 86, of Hillsboro passed away Friday, March 19, 2021, at Gundersen St. Joseph's Hospital in Hillsboro.

She was born Feb. 23, 1935, to Delbert "Toots" and Vera (Marvin) Sullivan in Ontario, Wisconsin. Emme graduated from La Crosse Logan High School.

Emme married Wayne Rechlicz in 1955 and lived in Milwaukee for 20 years. While in Milwaukee, one of Emme's proudest enjoyments was being able to raise her adopted children in addition to five foster kids, John, David, Butch, Janie and Cindy.

She moved back to the Hillsboro area and married Gordon Stoddard in 1975; they separated after 25 years of marriage. They farmed in the Hillsboro area; she also raised sheep. Emme also operated the Happy Time Daycare Center in Hillsboro for a number of years.

She was active in the Farm Bureau, along with many state and local farm organizations. Emme quilted and made crafts using the wool from her sheep. Also, she enjoyed gardening, cooking and baking and was well known for her delicious apple pies.

Emme was also able to enjoy 20 years with a special friend, Jim Shaker.

Survivors include her children, Tim Rechlicz (Joline) of Ontario and Robin (Joe) Haugh of Hillsboro; her grandchildren, Danielle Rechlicz (Aaron), Travis Haugh (Kristin), Wesley Rechlicz (Ashley), Stephanie Haugh (James) and Breanna Rechlicz (Billy); her great-grandchildren, Zachary, Oliver, Izzy, Rosie, Aurora, Addie and Alayna; her brother, Nick Sullivan (Carole) of Hillsboro; her nieces and nephews, Shawn (Michael) DeMello, Jon Sullivan, Dawn (Ron) Waddell and Mark (Kelli) Sullivan; several great-nieces and great-nephews; and cousins and other family and friends and her dog, Honey Boy.

She was preceded in death by her parents; her brother, Ira Sullivan; her grandson, Zachary Rechlicz; and her nephew, Michael Sullivan.

Funeral services will be at 11 a.m. Saturday, March 27, at Burr Wesleyan Church in rural Hillsboro, with Rev. Jason Kirkpatrick officiating. Burial will be in Mount Vernon Cemetery in Hillsboro. Friends may call at the Picha Funeral Home in Hillsboro on Friday, March 26, from 4–7 p.m. and at the church on Saturday starting at 10 a.m.

The Picha Funeral Home in Hillsboro is assisting; for online information, go to www.pichafuneralhomes.com.