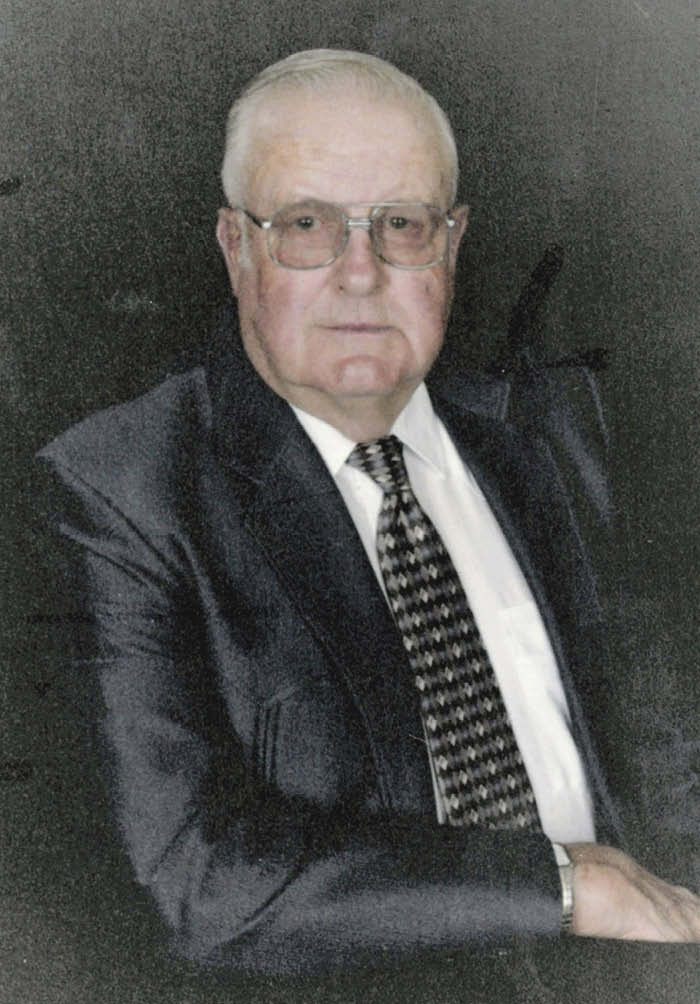 Edwin H. Bredlow, Jr., 85, of Norwalk passed away Monday, March 9, 2020, at his home.

He was born Sept. 23, 1934, in the town of Sheldon to Edwin Herbert and Emma (Friske) Bredlow, Sr. Edwin married Ardys L. Olson-Downing on Nov. 5, 1966, at the Little Brown Church in Nashua, Iowa.

Surviving are his loving wife, Ardys; his children, Gail (John) Ambro of Sparta and their son, Paul (Bethany Arnold) Ambro of Sparta, and Daniel (Cindy) Downing of Sparta and their children, Garett (Mackinzie Schaffer-Smiley) Downing and Karlie Downing, both of Sparta; a niece, Judy (Don) Pomeroy; as well as many cousins and other loving relatives. He was preceded in death by his parents; his mother-in-law, Irma Olson; his brother-in-law, Lyle (Mildred) Olson; and his sister-in-law, Phyllis (Elton) Larson.

Edwin was a member of St. Matthew's Evangelical Lutheran Church, where he was baptized and confirmed. He attended the Red Brick Country School, and then graduated from Ontario High School. Edwin was a milk truck driver for 42 years, retiring in 1999. He and his wife Ardys drove the route together. After retirement, they spent their time traveling. They have been all over the United States as well as Alaska and Hawaii. They also enjoyed restoring old tractors that they then had in parades. Edwin lived a great life and will be dearly missed.

A memorial service will be at 11 a.m. Saturday, March 14, at St. Matthew's Evangelical Lutheran Church,25525 County Hwy. P, Ontario. Pastor Larry Neitzel will officiate. He will be laid to rest in Hilltop Rest Cemetery in Ontario. Relatives and friends are invited to call from 9 a.m. until the time of services at the church.

In lieu of flowers, memorials may be made to the Bredlow-Ewing American Legion Post 467, Ontario.

The family would like to acknowledge the kindness and care and give a thank-you to special cousins Lorraine and Stan Buchholz.

The Smith- Nelson Funeral Home in Wilton has been entrusted with arrangements. Online condolences may be left at www.sonnenburgfamilyfh.com.