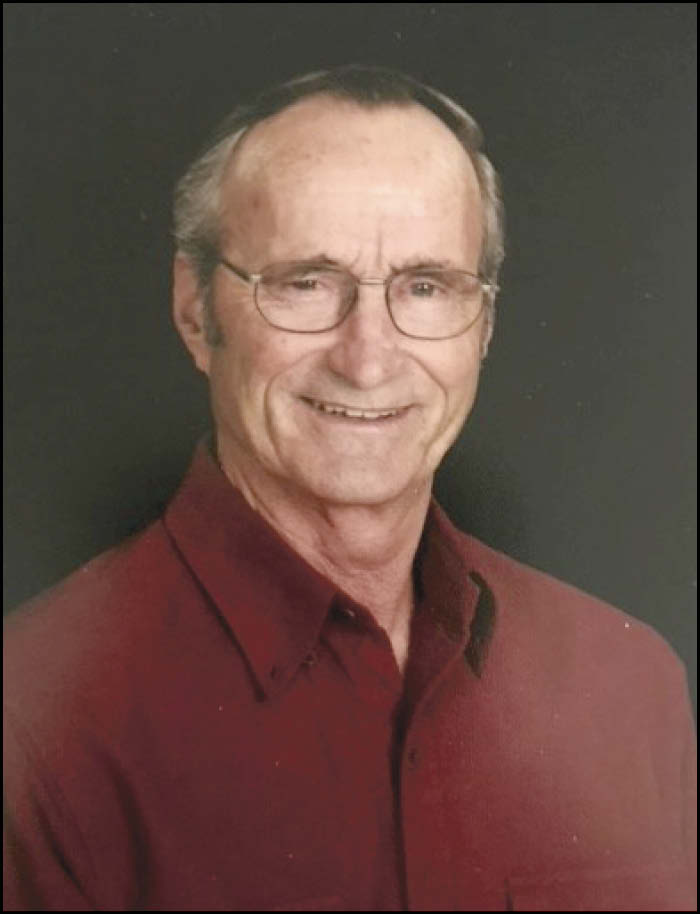 Edward William Spicer, 91, of Sparta passed away peacefully in his home on July 12, 2021.

Edward was born Nov. 28, 1929, to Eugene C. and Emma I. (Turner) Spicer in Plainfield, Vt. In 1947, Ed joined the Navy and was stationed on the U.S.S. Boxer as an Airman. This brought him to California to a USO dance, where he met the love of his life. On Jan. 27, 1949, Edward married Helen Marie Emery in San Diego, Calif.

In 1968, they moved to Wisconsin, where he tried his hand at farming for a brief time. Ed's passion for carpentry spanned 60 years until he retired at age 80 from All American Do it Center.

Ed's prize possession was his 4430 John Deere Pulling Tractor, "The Spice of Life." He pulled many years as an NTPA member in the Tomah Grand National Tractor Pull. He was also a long-time member of the Badger State Tractor Pullers, where he pulled both Super Stock and Pro Stock. In 2017, Ed was inducted into the BSTP hall of fame and added this final plaque to his huge tractor-pulling trophy collection.

Edward is survived by his loving wife of 72 years, Helen; his children, Margaret "Maggie" Ryan of Tomah and Carol Klinkner of Sparta; his daughter in-law, Suzanne Cromie of Essex Junction, Vt.; his grandchildren, William (Ben Coblentz) Annis, Jennifer Annis, Jessica (Iain MacLeod) Schulz, Taylor (Kirsten Hogan) Ryan, Todd (Kim) and Scott Cromie, Ryan (Karen), Sarah, and Jason (Carrie) Klinkner, and Maria (Dan) Klema; 14 great-grandchildren; three step-great-grandchildren; along with nieces, nephews, other relatives and friends.

He is preceded in death by his parents; his brothers, Ralph and Richard Spicer; his sister, Marian Hewey; his son, Michael Cromie; an infant son; his grandson, Jason Cromie; his sister-in-law, Avis Spicer; his brother-in-law, Francis Hewey; and his father- and mother-in-law, Leslie and Mary Ellen Emery.

Family and friends are invited for visitation from 4–7 p.m. Thursday, July 15, at the Torkelson Page-Smith Funeral Home in Sparta. Graveside services with military honors will be at 10:30 a.m. Friday, July 16. in the St. Patrick's Catholic Cemetery in Sparta. Father Eric Berns will officiate. The family would like to extend a heartfelt thank you to Gundersen Lutheran Hospice for the exceptional care that they provided.

The Torkelson Funeral Home of Sparta is assisting the family with arrangements. Online condolences may be offered at www.torkelsonfuneralhome.com.