Donna Marie Path, 97, of Sparta died on Thursday, Nov. 9, 2023, at Morrow Home in Sparta. She was born May 16, 1926, to Earl and Lillian (Sachsenmaier) Brennan in Glenwood City, Wis. She grew up around Glenwood City and Hammond, Wis., attending grade school in and around Glenwood City.  When she was 14 years old, she went to Bay City, Mich., and attended high school at St. Joseph Catholic School. She graduated in 1944, and then returned to Wisconsin.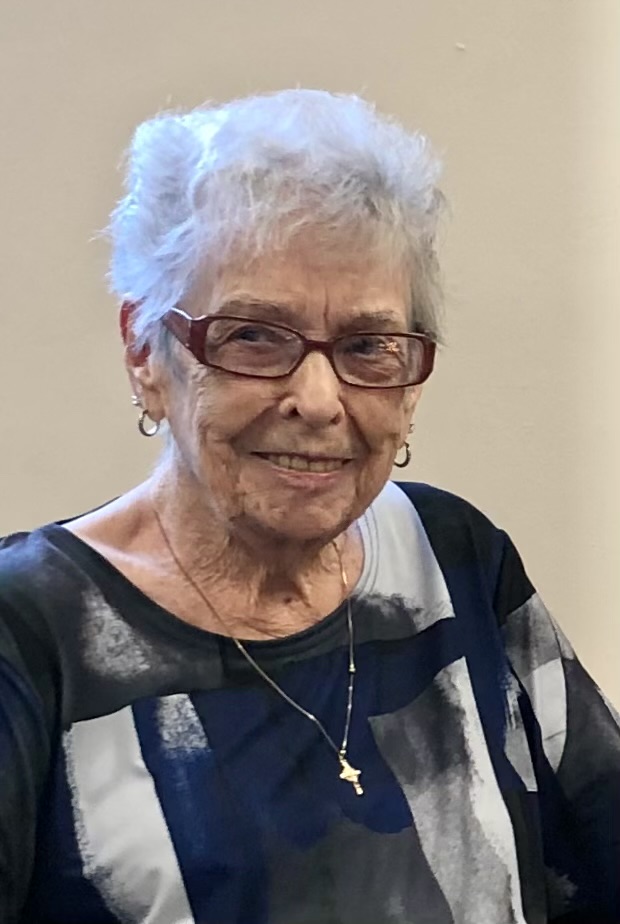 She found work in St. Paul, Minn., as a long-distance telephone operator. She had two special friends, Jeanne Van Doorn, with whom she attended school in Bay City, and Rosemary Hellerud, who also worked at the telephone company.
Donna met Emil Path in St. Paul, and they were married on June 22, 1946. They moved to Wilton, Wis., where Emil was an ag teacher. In 1952, they moved to Bangor. In 1954, they moved to a farm in Cook Creek, near Ontario, Wis. They attended St. Mary's Ridge Church, where Donna was the president of the PCCW. She assisted Jo Nixon for three years as secretary of the Diocese Catholic Women. Donna taught CCD classes at St. Mary's Ridge for three years.
Donna worked at Northern Engraving for 16 years. For six years, she also worked at Meca Sportswear in Ontario, where they made school jackets. Moving to Sparta in 1983, she got a job in the Sparta Schools Cafeteria as a cook as a pastime. She decorated cookies and cakes at the Gingerbread House part time and at Connie's Just for Kids, fixing meals for the daycare. In 1990, she started working full time in the school. She retired in 2000. A new bakery opened, and she worked there for Ann Lentz until she got cancer and quit. She loved to bake and made many wedding cakes for families. She was an active member of St. Patrick's Catholic Church.
She is survived by four daughters, Barb Williams, Jeri Schroeder, Karen Hanson, and Mary Path Fielder; four sons, Dennis, Douglas, Thomas, and Terrance J. Path; 21 grandchildren; 41 great-grandchildren; and three great-great-grandchildren.
Donna was preceded in death by her husband, Emil; an infant daughter, Christine; a grandson, Ben Path; a brother, Bill; a sister, Shirley; and multiple in-laws.
A Mass of Christian Burial will be at 11 a.m. Monday, Nov. 13, at St. Pat's Catholic Church, Sparta, with Father Eric Berns officiating. Burial will be in St. Pat's Cemetery, Sparta.
In lieu of flowers, memorials may be directed to St. Patrick's Catholic Church, Sparta. Online condolences may be offered at www.schanhoferfh.com.
Lanham-Schanhofer Funeral Home and Cremation, Sparta, is assisting the family with funeral arrangements.