Donald F. Sullivan, 87, of Sparta died Tuesday, Nov. 15, 2022, at Gundersen Health System in La Crosse. He was born Nov. 24, 1934, in Wilton, Wis., to John C. and Louise (Brieske) Sullivan. He grew up in Cashton and moved to the home farm on the ridge in the early '40s.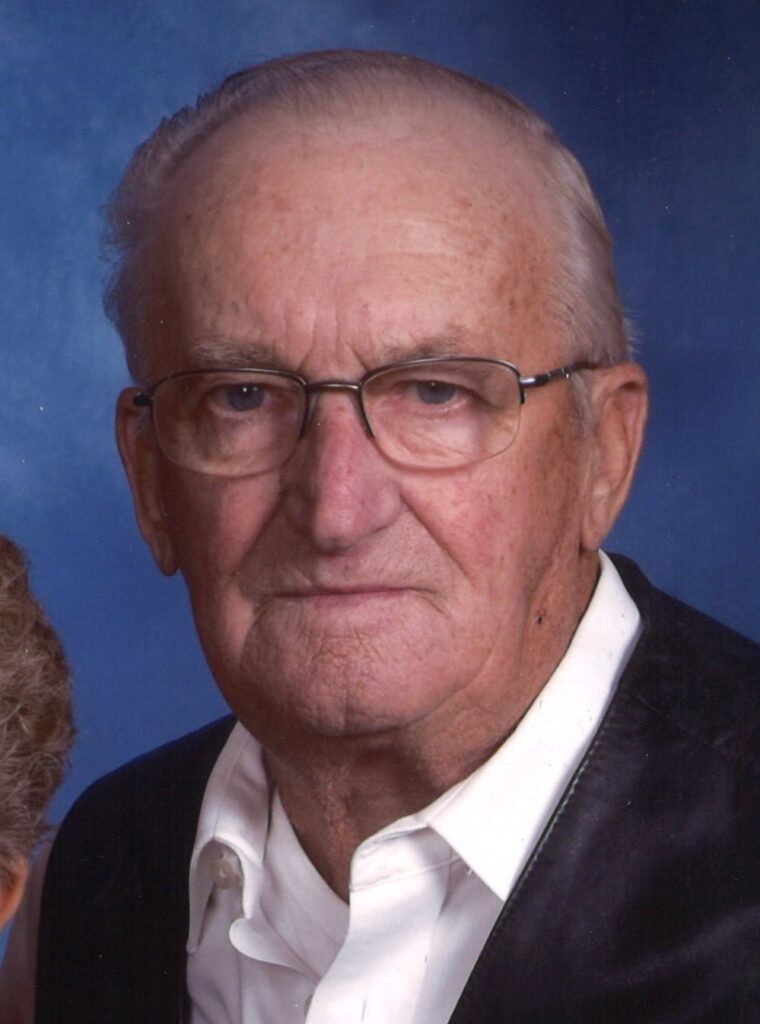 Don married Charlene Lueck on June 3, 1961, at St. Mary's Catholic Church in Tomah. They bought the farm next to his family farm from George Sullivan. He "retired" from farming in 1985 while continuing to still help on the farm. Don also was a patrolman for the town of Wells for nearly 40 years, retiring in 2005.
Don enjoyed playing baseball, softball, bowling, hunting, and snowmobiling. He was a Norwalk Lions Club member, serving as past president. He also volunteered and was very active for the Norwalk Tractor Pull every year.
Don is survived by his wife, Charlene of Sparta; his children, Shelly (Paul) Hobson of Sparta, Kelly (Ron) Loe of Sparta, Jody (Bob) Phillips of Sparta, and Randy (Heidi) Sullivan of Sparta; nine grandchildren, Jessica (Lee) Maxwell of Sasebo, Japan, Cody (Mandy) Hobson of Neillsville, Wis., Tara (John) Edwards of Sparta, Trevor (Sabrina Campbell) Loe of Sparta, Emily Phillips of Sparta, Molly (Kyle) Hutson of Sparta, Jacob Sullivan of Sparta, Jaret Sullivan of Sparta, and Macy-Kaye Sullivan of Sparta; 10 great-grandchildren, Jackson, Samuel, and Adeline Maxwell, Ben Mayville, Brody, Parker, and Daphnie Edwards, Calin Loe, and Lily and Laney Hutson; his sister, Karen Lydon of Sparta; his sister-in-law, Kathie Sullivan of Sparta; and many nieces and nephews.
He was preceded in death by his parents, John C. and Louise Sullivan, and his siblings, Frank, Linus, Jenine Moe, and David.
A funeral service will be at 11 a.m. Monday, Nov. 21, at St. Patrick's Catholic Church in Sparta, with Father Eric Berns officiating.
Family and friends are invited for visitation from 4­­–7 p.m. Sunday at Lanham-Schanhofer Funeral Home and Cremation in Sparta, with a 7 p.m. rosary at the funeral home. Visitation will continue from 10­11 a.m. Monday at the church. Online condolences may be offered at www.schanhoferfh.com.
Lanham-Schanhofer Funeral Home and Cremation in Sparta is assisting the family with funeral arrangements.