It is with great sadness that the family of Delores "Dee" Marie Sheahan, 73, Whitewater, announce her passing. She departed her loving family on Feb. 11, 2023. She was born on March 27, 1949, to Roy and Ina (Larson) Sandvigen. She spent her childhood in La Crosse and would eventually make her home and raise her family in Wilton, Wis. Shortly after her husband, David, passed on Dec. 27, 2007, she relocated to Whitewater, Wis., to be closer to her family.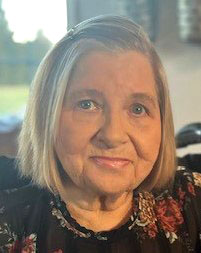 She dedicated her life to her family and her love was unconditional. Her family meant everything to her and she to them. She was caring, supportive, and loving. Her heart was compassionate, pure and forgiving. She loved unconditionally and was the best mother and grandmother anyone could wish for. The void she leaves behind is immense, and she will be missed forever.
She is survived by her children, Molly (Nate) Parrish of Whitewater, Wis., and Bridget Sheahan of Elroy, Wis.; her grandchildren, Stephanie, Kayla, Bryce, Hunter, Maci, and Kelseigh; a great-grandchild, Ellie Mae; her sister, Karen Ahmad of Henderson, Nev.; a son-in-law, Don Sadewater of Belvidere, Ill.; and several nieces and nephews. She was preceded in death by her parents; her husband; two brothers, LeRoy and Ronnie; a stepdaughter, Shelly Sadewater; and a nephew, Omar Ahmad.
A memorial service will be at 11 a.m. Saturday, Feb. 18, at Nitardy Funeral Home 550 N. Newcomb St., Whitewater, WI 53190. Friends may call at the funeral home on Saturday from 9 a.m. until the time of the service. Online condolences may be made at www.nitardyfuneralhome.com.