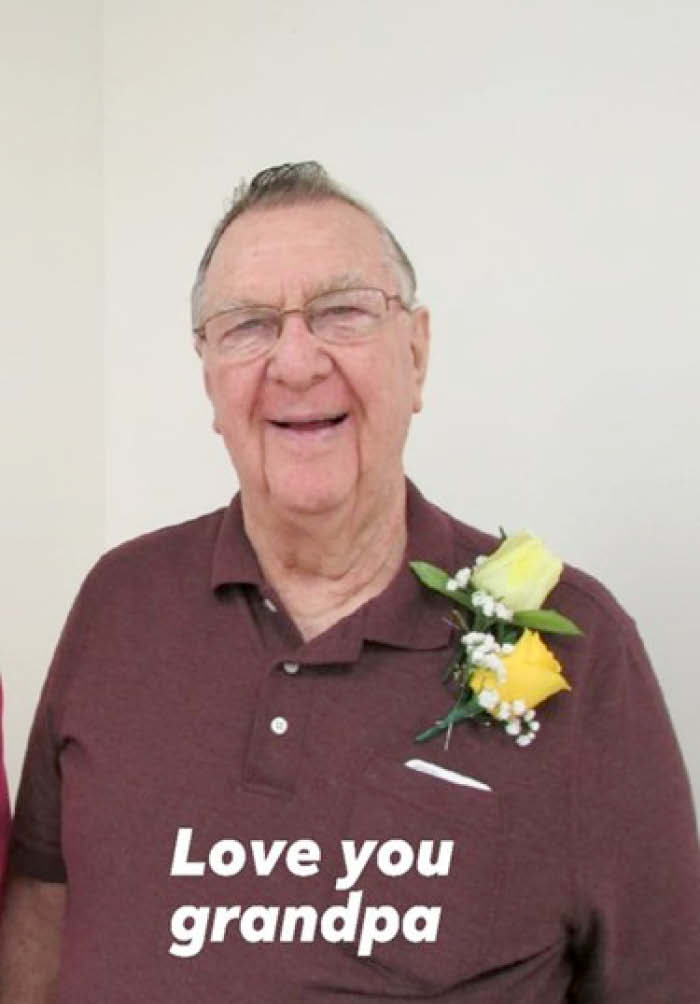 Dean Albert Switz, 84, a loving husband, father, grandfather, and great-grandfather, died Wednesday, March 17, 2021.

Dean was born on May 21, 1936, in Kinney Valley, Wis., to Harold and Elsie (Drews) Switz. He was baptized on June 21, 1936, was confirmed in 1949 at St. Paul's Lutheran Church in Wilton. He graduated from Wilton High School in 1954. He gave his life to the armed services, serving in the Army from 1955 to 1957. On April 26, 1958, he married Geneva Mae Brown at St. Paul's Lutheran Church. He moved to Milwaukee, and they raised three children, Vicki, Jeffrey, and Linda. He worked at the Allen Bradley Company as a cabinet maker from 1959 to 1995, when he retired in Campbellsport, Wis.

Dean had a passion for card-playing sports, gardening, and auto mechanics. He especially enjoyed bowling. He won a 300 game and was awarded for a perfect game in 1998 with a special award and watch as a remembrance. He also loved to help anyone in need in the family. He played a significant role in his grandchildren's lives with memories that impacted and touched their lives forever. He was known as the jack of all trades and the master of many, and the person who could fix anything.

Dean was preceded in death by his father, Harold, and his mother, Elsie. He survived by his wife, Geneva; his children, Vicki, Jeffrey (Laurie), and Linda (William); his grandchildren, Matthew, Emily (Derek), Jeremiah (Kristen), Michael (Brittani), and Olivia; his great-grandchildren, Bentley and Benjamín; his siblings, Lloyd (Emma), Shirley (Curtis), Diane (Larry), and Duane (Bonnie); along with several cousins, nieces, and nephews.

A memorial service will be at 1:30 p.m. Saturday, June 5, at St. Paul's Lutheran Church, 401 Mill St., Wilton. Pastor Cathleen Morris will officiate. Burial will be in the church cemetery.

Relatives and friends are invited to call at the church on Saturday from 12:30 p.m. until the time of the service. The Smith-Nelson Funeral Home in Wilton is assisting the family with the arrangements. Online condolences may be sent to www.sonnenburgfamilyfh.com.