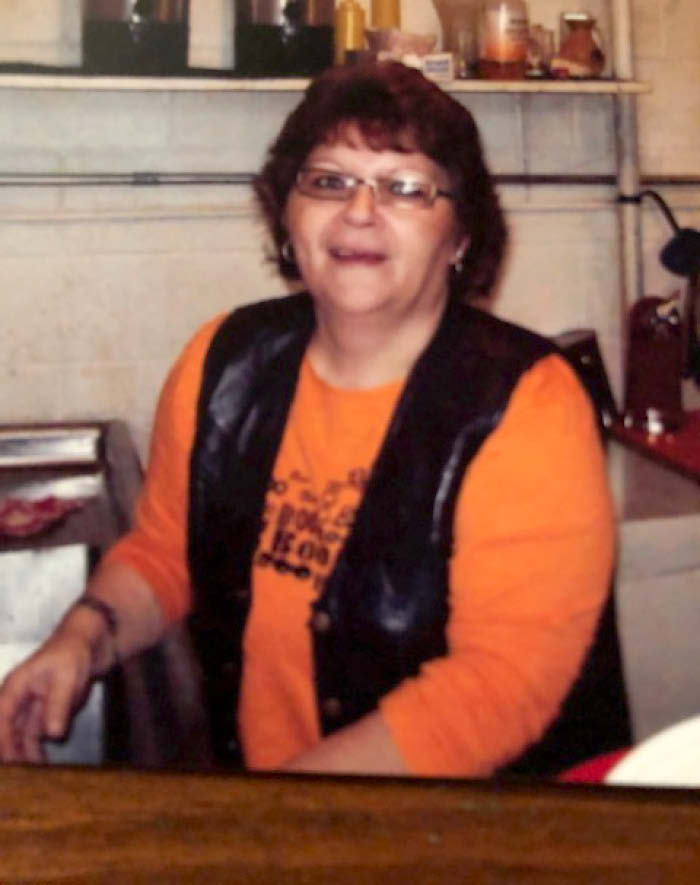 Connie Mae Brueggeman, 65, of Wilton, Wis., passed away peacefully on Oct. 1, 2020.

She was born on June 15, 1955, in Hillsboro to Darlene Kaiser and Ronald Jake Winchel. She was adopted by her paternal grandparents, Annie and Clyde Winchel.

She married Robert "Coon" Brueggeman on April 25, 2014. Bob and Connie enjoyed playing cards and entertaining friends and family prior to his passing on July 26, 2018. She worked at or managed several bars and convenience stores. Connie had "the gift of gab" and could strike up a conversation with anybody. She enjoyed visiting friends and family. Connie enjoyed going to bingo with her longtime friend, Donna Wilde. She loved being a grandma and was very proud of her children and grandchildren.

Connie is survived by her daughter, Nicole (Eugene) Springstead of Marshall, Minn.; her son, Jason Brueggeman of Wilton; four grandchildren, Mercedes, Brady, Abby, and Lilly; her biological siblings Bonnie Suhr of Wilton and Ronnie (Julie) Winchel of Kendall; and her adoptive siblings, Mary (Jim) Parkhurst of Elroy, Myrtle Melvin of La Farge, and Frank Winchel of Elroy. She also is survived by nieces, nephews, and several cousins.

She was preceded in death by her biological and adoptive parents and her adoptive siblings, Marlene Baldwin, Mildred Olsen, Margaret Eckelberg, Marcella Calhoun, Marlyce Revels, and John, Richard, and Harold Winchel.

A Celebration of Life gathering will be from 2–4 p.m. Saturday, Oct. 10, at the park in Kendall. There will be a brief service led by Pastor Bruce Milleman at 2:15 p.m.

My brother and I, Jason Brueggeman and Nicole Springstead, are very appreciative of all the love and support by friends and family. Mom was a special lady!

The Smith-Nelson Funeral Home in Kendall is assisting the family with arrangements.

We would ask that attendees abide by the current requirements of the executive orders and utilize both park shelters, taking advantage of the whole park to help with social distancing.