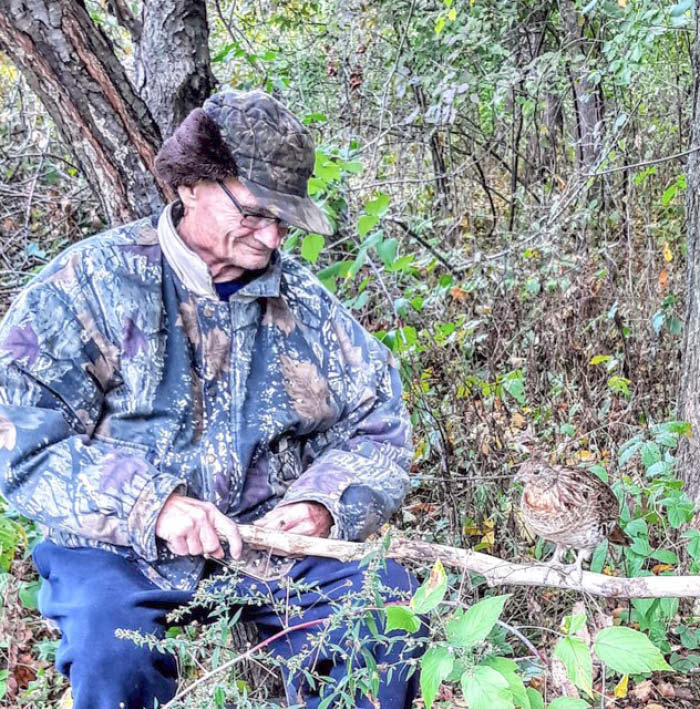 Clayton Jacobson, 80, of rural Elroy, Wis., passed away at home with his family at his side after a long and courageous battle with cancer on Wednesday, Dec. 23, 2020.

He was born May 7, 1940, to Clayton and Margaret (Ristow) Jacobson. He attended Lone Rock Elementary School and graduated from New Lisbon High School with the class of 1958. After graduation, he worked on the family farm with his father, and in the fall, he worked in the cranberry marsh. In 1960, he ventured to Kenosha with several friends and began working on the assembly line for what was then American Motors, later called Daimler Chrysler. He retired after 30 years in November 1990.
On June 9, 1962, he married Frieda (Ziese) Jacobson, his wife of more than 58 years. They lived in Kenosha all of their married life, until they retired and built their current home on part of her family farm near Elroy. Together, they had three children: John (Debbie) Jacobson, Tami (Rick) Grammentz, and Teri (Mark Doksus) Jacobson, all of Kenosha.
He loved the outdoors and was a fanatical deer hunter and fisherman. He enjoyed sharing his knowledge of the outdoors and hunting with his grandchildren and the children of some of his hunting friends, especially Honda and Michelle. He was happiest when at home, but pretty much anyone who came to the door was shown his antler collection and told hunting stories until they escaped. While living in Kenosha, many happy hours were spent out fishing on Lake Michigan or playing cribbage with his friend, Maynard Ferguson. He was most content when out in nature, walking and looking for deer signs. After retiring and moving to Elroy, he developed a special bond with a grouse that he called Buddy. Anytime he went out on the back 40 and called Buddy, he would come running. Buddy liked to sit on the branch next to him whenever he was in his deer stand.
He is survived by his wife; all three of his children; four grandchildren, Christopher (Jamie), Dilon (Katrina), Kyle (Amanda) and Amanda (Dillon); four great-grandchildren, Collin, Ruth, Emelia and Clayton; many friends; and Buddy the grouse. He was preceded in death by his parents; grandparents; a sister, Judy, in infancy; and all of his aunts and uncles.
A private family burial will take place at St. Luke's Cemetery in rural Elroy. The family hopes to have a celebration of life on or near his birthday in 2021. Memorials are appreciated to St. Luke's Auxiliary for continued preservation of the little country church by his home or to the charity of your choice. Many thanks for help with his care from St. Croix Hospice, especially his special nurse, Aubrey.
The Picha Funeral Home in Elroy is assisting with arrangements. For online information, go to www.pichafuneralhomes.com.