Clarence S. Stout, 102, of rural Ontario, Wis., passed away Dec. 25, 2022, at Vernon Manor Care Center in Viroqua, Wis. He was born May 18, 1920, in La Farge, Wis., to Victor Clarence and Ella (Skarda) Stout.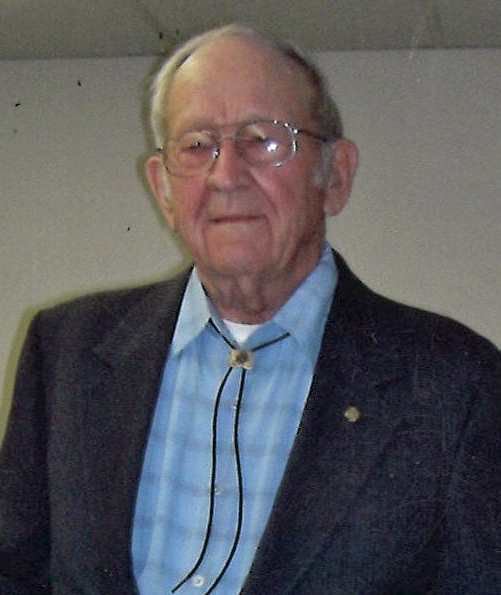 Clarence was a farmer at heart, and following his formal education at Dilly Rural Grade School, Clarence went to work on the family farm.  In 1942, he enlisted with the United States Army and served during World War II both domestically and overseas. Upon his return, he was united in marriage to Frances Hatfield. Together they farmed and raised their family between Ontario and Cashton in Brush Creek. Clarence always stayed busy on the farm even after the cows were gone. He loved his garden and regularly delivered sweet corn to many of his neighbors and friends. And if he wasn't involved in a good game of euchre somewhere in the surrounding area, his favorite pastime was taking a walk around the farm in his beautiful valley in Brush Creek.
Clarence is survived by his children, Vivanna (Jerald) Widner, Clarence E. Stout and Kathleen (Jeff) Steinhoff; his grandchildren, Amanda (Ronald) Hoff, Travis (Shawn) Fish, Angela (Ryan) Piepenhagen, Tony (Nicole) Widner and Renae Fortun, Joseph (Heather) Steinhoff, Jason (Jamie) Steinhoff, Jessica (Jordan) Duffy, and Jayme (Alex) Bahl; 31 great-grandchildren; and eight great-great-grandchildren with one more great-grandchild and one great-great-grandchild expected soon. He is further survived by his sister-in-law, Veda Hatfield, along with many nieces, nephews, other relatives and countless dear friends.
He was preceded in death by his wife; his parents; a grandson, Tyghler Stout; a great-grandson, Jonathan Hoff; a stepson, Larry Stone; and four siblings, George (Darlene) Stout, Helen (Scott) Purvis, John (Garnett) Stout and Genevieve (Louis) Franks.
Funeral services will be at 11 a.m. Friday, Dec. 30, at the Grace Community Church in Ontario, Wis. Pastor Bruce Milleman will officiate. Burial with full military honors will follow in the Bear Creek Cemetery in La Farge, Wis. Family and friends are invited for visitation at the church on Thursday, Dec. 29, from 4–7 p.m. and again on Friday from 10 a.m. until the time of service.
Clarence's family requests that masks be worn to the visitation and funeral; keeping their family and friends safe and healthy is very important to them. (Masks will be available at the church.)
The Torkelson Funeral Home in Ontario, Wis., is assisting the family with arrangements. Online condolences may be offered at www.torkelsonfuneralhome.com.