Charles "Charlie" R. Burch, 81, of Westby passed away peacefully at home May 16, 2023.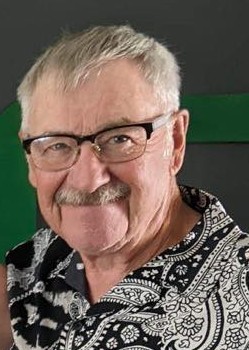 Charlie was born May 26, 1941, to Robert and Marie (Rollins) Burch in Ontario, Wis. Charlie worked at various jobs as a mechanic throughout his life and retired from Vernon Electric Cooperative. Charlie enjoyed hunting, fishing, woodworking, and spending time with his family. Hunting in the mountains with his boys and his friends was something Charlie looked forward to for over 45 years. Charlie had a talent for woodworking and enjoyed making gifts for family members.
Charlie is survived by Maxine Burch of Westby, his wife of 26 years; his daughter, Rita (Roy) Rios of Washington; his sons by marriage, Don (Brenda) Haugrud of Viroqua and Denis (Lisa) Haugrud of Cashton; his grandchildren, Jason (Becky) Haugrud of Cashton, Amanda (Jesse) Caulum of Viroqua, and Amy (Brandon) Meyer of Cashton; his great-grandchildren, Deegan and Devin Haugrud, Arlo and Orvin Caulum, and Logan and Colton Meyer; his brothers, Steve Burch of Tomah and Kenny (Deb) Burch of Tomah; his sister-in-law, Donna (Arnie) Johnson of La Farge; his special niece, Jo Lynn Sevede of La Valle; and many other relatives and friends.
Charlie was preceded in death by his parents and his sister-in-law, Joan Burch.
A celebration of life was Friday, May 19, 2023, at La Farge Free Methodist Church at 12 p.m., with Pastor Mark Phillips officiating. A visitation was held from 10 a.m. until time of service. Online condolences can be made at www.rothfamilycremation.com.