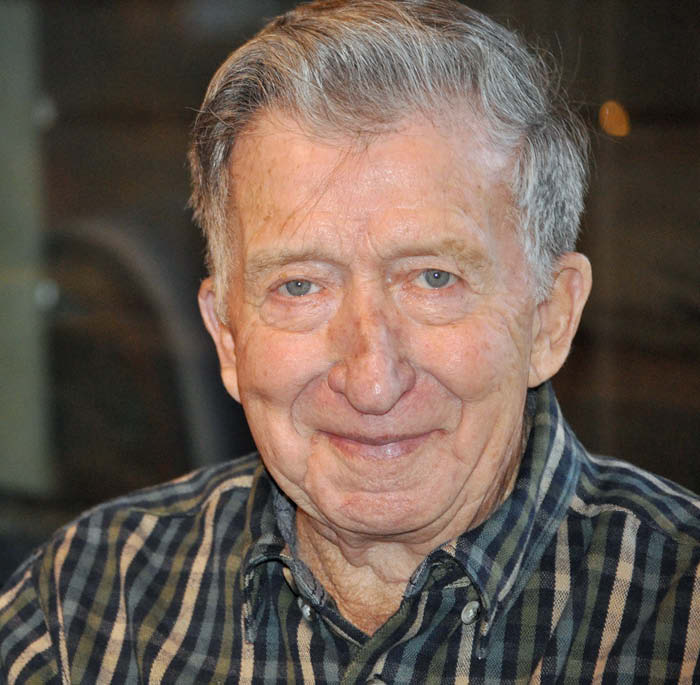 Carl E. Winchel, 95, of Hillsboro and the Valley area passed away Wednesday, Feb. 3, 2021, at Gundersen St. Joseph's Hospital in Hillsboro.

He was born Dec. 8, 1925, to Wesley and Grace (Thomas) Winchel near Ontario, Wis. Carl married Vivian (Geddes) Clark on Aug. 4, 1952, and she preceded him in death April 18, 2016.

Carl enlisted in the U.S. Army in 1945. He served with the 11th Engineering Occupation Force in Austria until 1947. He owned and operated gravel trucks and drove truck for Ed Muller of La Farge. When he married Vivian, they drove his gravel truck on their honeymoon. Carl was a highly respected crane operator for JP Cullen of Janesville for over 30 years and a member of the Operating Engineers, Local 139, for 65 years. He loved anything with a motor and was a superior mechanic who knew how everything ran and how to fix it. In his retirement, Carl took up computing and mastered the internet equal to his grandchildren and great-grandchildren.

Carl was most often described as "such a sweet guy." While he was a soft-spoken man, he had a wry sense of humor and enjoyed the humor of any situation. He loved his 1922 Ford Model T. He always said it was the same age as Vivian, but he wasn't trading either in for a newer model. Everyone could see his marriage to Vivian was special. It was a beautiful love story. They celebrated 64 years together and they cherished each other.

Surviving Carl are his children, Robert (Monty) Clark of La Crosse, Pamela (Wayne) Higgs of Manitou, Ky., and Steven Winchel (Sheila Townsend) of Janesville; his grandchildren, Christopher (Joleen) Clark, Kimberly (Randy) Heisz, Michael (Kami Newkirk) Clark, Christy (Benton) Hoagland, Dana (Kevin) Nance, Jennifer (Jim) Roberson, Craig Winchel, and Lyndsey Winchel; his brother, Walter (Meredith) Winchel; 13 great-grandchildren; and many dear nieces and nephews.

In addition to his wife and parents, he was preceded in death by his brother, Glen Winchel; a sister-in-law, Garnet Winchel; a brother-in-law, John Spurgeon; a brother-in-law, Leland Lewis; a sister-in-law, Virgie Vail; and a brother who died at birth. The family has lost Carl's sister, Linda Lewis, and his great-grandson, Ryan Clark, since his passing.

A celebration of Carl's life will be at the Free Methodist Church in La Farge, Wis., on Friday, July 30, at 1:30 p.m., with Bonita Dorschied officiating. Memorials may be made to the charity of your choice.

The Picha Funeral Home in Hillsboro is assisting; for online information go to www.pichafuneralhomes.com.